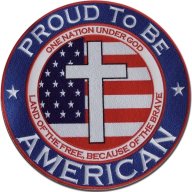 Joined

May 29, 2002
Messages

8,669
Location
Corvette

2012 4LT GS Roadster
Martin Truex Jr. is from Mayetta, N.J., only a couple hours' drive from Dover. More or less Dover is Truex's home track of sorts. But much of his attention has been focused on Mooresville, N.C., where he is heir to the throne at DEI.
With the departure of Dale Earnhardt Jr. after this season, second-year driver Truex will bear the load of the team. And he says he's ready.
Q: You've kind of followed the career path of Dale Earnhardt Jr., winning the Busch Series titles. You've been kind of strong. When you first got into the Nextel Cup Series, was he the guy you were looking at as kind of a mentor?
Truex: I would say yeah because, you know, he was my teammate and I was able to go to him for information. He kind of helped me along the way with anything I ever needed help with. So, yeah, he was my mentor, more or less.
Q: How has it been at DEI, knowing he's not going to be there next year?
Truex: To be honest with you, not really much has changed. We're still going ahead with all our plans, trying to make every department of the company stronger, trying to get our engines better, trying to get our engineering program better.
Things are business as usual really. The 8 team is working real hard, trying to get better each week. They've been running really strong. I don't really think much has changed in that.
Q: Have you talked to Dale about it?
Truex: Honestly, no. We haven't talked about it a bit. I actually spent quite a bit of time around him since then. It's kind of one of those things we don't talk about. Business is business. We're great friends. We'll continue to be. We don't really, for some reason, talk about it.
Q: When Dale Jr. was going through his contract negotiations, the fact you guys didn't talk about it, you had to avoid when other people were talking about it. Once Dale Jr. let his future be known, did that affect how much people talked to you about it and what your future would be now that it is known?
Truex: Yeah, I mean, I get a lot of questions about it obviously. Everybody wants to know what I think about it and all that. You know, I really don't think it affects me. Obviously I think it will open some new doors for me here at DEI. It will kind of put me a little bit more as a team leader, kind of being the No. 1 guy right now depending on who our teammate is next year.
You know, it doesn't really change much. I'm going out there, working hard, trying to get better each week. Our race team's doing a great job. That's the biggest thing I look at, is where we're at with our race team, and things are looking good. We're going forward, getting better each week. With a little bit of luck, we could be sitting here with two or three wins already. We're excited about the rest of the year and the future here at DEI. (Continued)
Article