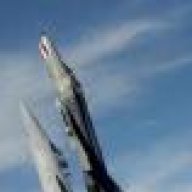 Joined

Mar 14, 2002
Messages

551
Location
Corvette

2016 triple black vert.
I've got an intermittant electrical problem that just started yesterday. After driving about 30 miles I got within a couple of blocks of the house and it seemed like I lost all electrical power. Radio went off, HVAC temperature display flickered and entire dash instruments flickered and went crazy. Engine seemed to lose power. Lasted about half a second. Quick as it started, it stopped, only to do it a couple more times till I got it in the garage. Let it sit for about 30 minutes and it started right up and no problem. Let it idle about 10 minutes and nothing happened.
Now I don't know if I can trust it to not strand me somewhere till I figure out the problem. I'm thinking maybe alternator or bad grounding. Volts read 13.8 while idling when I restarted.
Would appreciate any help. I really hate intermittant electrical problems!!