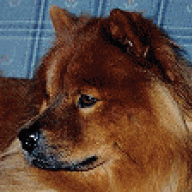 Joined

Jun 5, 2001
Messages

2,231
Location
Corvette

71 Conv. (Sold) / 98 Pewter Coupe (Sold)
From Kit Car magazine - click link for pics
:
If you're a car guy, then chances are good that at one time or another you've leaned back on your stool in your garage, in your chair at work, or on the family sofa in the living room and dreamt up some kind of supercar.
More often than not, a pushrod V-8 powered the beast, possibly from its mid-ship location behind you. A five- or six-speed would be available at the end of your right hand (automatics just don't deliver the thrust your brain needs to sense with the passing of each gear), and the car's profile would be sleek and pantherlike.
Well, wake up! Factory Five Racing has beaten you to it and done all the hard work for you. Their GTM (Gran Touring-Mid-engine) kit, which has been in the works for the past five years, has finally gotten the green light from FFR's powers that be and is ready for sale and delivery.
Though we're sure the supercar you designed has all the right amenities (coffee cup warmers for both the driver and passenger) to make those 150-mph blasts down to the corner grocery store a comfortable breeze, Factory Five has gone to enormous lengths to get this car right before releasing it to the public.
How far, you ask? Once the initial design had gone from paper to a full-scale buck (much of this work was done by FFR's Jim Schenck) and a driving prototype was created, the shape was analyzed at improvised focus groups. The groups' findings concluded that Factory Five needed to change the car's rear end shape. So another design was created, another full-scale buck made, and another working prototype built. This design was favored by everyone who saw it, so the car began some tough testing, unlike any testing of any other kit car you can name.
Somehow the folks at Factory Five managed to gain access to the world-class wind tunnel at Langley Air Force Base in Virginia. Typically reserved for testing new military aircraft designs (or the occasional NASCAR racer), the tunnel's plenum chamber is 80 feet long, 122 feet wide, and 72 feet high, with power generated by twin 4,000-horsepower fans!
The information gathered there (i.e. the hood cutout shapes, internal ducting design, and wind splitter and diffuser shapes) was all considered when making the final decision on what the GTM would look like. But above and beyond how the car would look was how the car would work. On paper the car should easily exceed 150 mph on the open road, so every effort was made to do it with a product that had safety in mind first and foremost. With many years of racing experience behind them, the R&D team at FFR set out to create a tube cage and chassis that they believe will transport the driver in a safe but comfortable manner. FFR used 1.5-inch, .120-wall tubing in most areas, including the six-point roll cage, though sections of the floor are fabbed with square tubing (mostly so aluminum panels can be easily attached).
Specs on the car dial the wheelbase in at 101 inches, the width at 74 inches, and the top of the roof at 42 inches. Track is a little narrower in the front than the rear (60.5 vs. 62 inches), and the overall length of the entire car is 171.5 inches. Front-to-rear weight distribution is set at 42/58 percent. And where FFR built its reputation by having Ford-based engines and suspensions for their roadsters, their
GTM taps the Chevrolet 1997-2004 C5 Corvette
for most of its drivetrain and suspension needs.
What you get with the GTM kit (for about $20,000) is a pre-trimmed composite body with the doors, trunk, and hood latched and hinged, all the aluminum interior pieces, steering components, DOT-spec glass, taillights, headlights, sport seats, Auto Meter gauges, wiring harness, and much more.
To complete the kit you'll need an engine, front and rear control arms, suspension pieces, fuel tank, door handles, wheels, and other minor parts from the aforementioned Corvette. The only non-Vette part is the G50 transaxle, which comes from a two-wheel-drive '87-98 Porsche 911. Of course, you could find a slightly wrecked Vette to get the parts you need, or you could order all these parts brand new from Chevrolet. Either way will work. FFR experimented with a G96 transaxle from a GT3 Porsche, mostly because it will take the extra horsepower from the 7-liter 427 engine in FFR's prototype red GTM (the black prototype uses a 350-horse LS1 backed to a five-speed). For a complete list of what comes with the kit and what parts you will need, visit the Factory Five Web site at
www.FactoryFive.com
.
Having two different working prototypes allows the R&D team to figure out what works best on the car. Some of the differences between the two are the wheels. The black car uses a 17x9 and 18x10.5 BBS setup wrapped in Michelin Pilot Sport 245/45 and 295/35 rubber. The red car uses CCW 18x9.5 and 19x12 monsters wrapped in 255/35 and 315/25 hides.
Both vehicles use the stock fuel injection system that comes on
Vette motors
, but they eliminated the anti-theft controls in the computer's control module. One of the benefits of using the stock computer comes in the emissions department. While some states will allow nearly anything when it comes to smog equipment, California, New York, and some others have very high (read: restrictive) standards. FFR supplies exhaust pipes with the necessary catalytic converters and oxygen sensors, so any readings from a smog referee dialing in your car for registration purposes shouldn't have a problem with what is coming out of the tailpipe.
Though Factory Five also experimented with different brake setups, they found the
stock Vette disc and calipers (duals up front, singles in the rear) work great
, so they didn't try to fix what already worked! Koni coilover shocks are used, too, with 350# units up front and 400# units in the rear.
Inside the cockpit, Auto Meter gauges come as part of the kit, and a Painless Wiring system makes their installation simple. A leather-wrapped 13-inch steering wheel tops the
stock Vette column, and stock Corvette three-point seatbelts
keep the driver safe. The bucket seats, which also come with the kit, are specially designed and covered in a combination of leather and suede. Pre-trimmed black loop carpet, found in other FFR cars, also comes in the kit.
The GTM comes with power windows. Air conditioning is an option, even though there will be vents on the dash to route the A/C. The same can be said for any stereo (though there is mounting space available in the door panels for speakers up to 5.25 inches), but we think GTM owners would probably rather listen to the exhaust note humming over their right shoulders than whatever is on today's hit list.
When former KIT CAR editor Eric Geisert drove the black GTM prototype (the first non-FFR person to do so), he found the car quick and agile. At 5 foot 6, he could slide the adjustable bucket seat to find a comfortable spot to handle the steering and see out the rear (though he was reminded what Franco, the Italian racer in The Gumball Rally, said when he ripped the interior mirror out of his Ferrari: "What's behind me is not important!").
After a quick drive down some back roads and a blast down the highway, we got the impression the GTM is stable and responsive, though we would have liked to see if we could have done the 215 miles to New York in roughly one hour or not! Back at Factory Five, Eric handed the keys over to FFR's 6-foot-5, 300-pound Mark Dougherty, who hopped into the driver's seat and quickly sped away down the street. He fits, too. Though FFR won't say exactly how fast their GTM is, rumors have some testing in excess of 150 mph. At almost 2,300 pounds with 430 horsepower on tap at the rear wheel...well, you get the picture. Factory Five's R&D guys, believing they have everything worked out on the car, gave it its biggest test to date: letting FFR company owner Dave Smith have the keys for a weekend.
Smith reports that he rolled up 200 miles on the black GTM (being pulled over twice inside an hour by cops who wanted to look at the car), and he is very satisfied with his company's latest offering. His concept was to provide hardcore car enthusiasts with an affordable supercar with an American powerplant, and it looks like he's done just that. We can't wait to see one of these cars compete in the Silver State Classic Challenge or a similar high-speed, open road event. Remember, at roughly 200 mph, you cover the length of a football field in about one second. Imagine doing it on a 90-mile-long open highway! Now wake up! This isn't a dream!