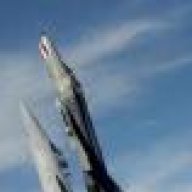 Joined

Mar 14, 2002
Messages

551
Location
Corvette

2016 triple black vert.
I got this email from a club member. He used to be one of those folks who happen to get some parts out the back door of the Corvette plant when it was here in St. Louis. There are a couple of interesting links in the email so I hope you enjoy.
Here is the email:
At the end of this video it flashes "Hooper wins"
http://www.youtube.com/watch?feature=player_embedded&v=9RN6wqaZFTY
Bob Hooper lived in Des Moines and raced a Corvette in the Midwest with some success. I just read about him a week or two ago. He moved to LasVegas around 1966. He became a well known photographer in Vegas. I wonder if any of the St. Louis crew knew him. Here is his famous shot published in MotorTrend that he shot in Des Moines. It is his Corvette used in the shoot. The Hooper wins comment above drew me to this.
http://www.desmoinesbroadcasting.com/kso/kso-story-of-sweatergirl-picture.html
She used to pose in the window of the KSO studio on Ingersoll once in a while. When they would announce it Ingersoll filled up with high school boys driving up one side and down the other.

Ron
"Baldie88"