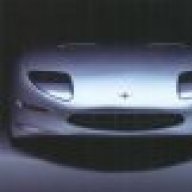 Joined

Aug 2, 2005
Messages

1,767
Location
I wasn't even searching for Callaway stuff, and this was the second link to pop up on google when I was searching for an issue of Chevy High Performance. Thought it needed to be shared!
http://www.cpts-test.com/callaway/
AN INTERVIEW WITH


REEVES CALLAWAY

​

by TOM BENFORD​

This article originally appeared in the
February 1998 issue of Vette Magazine​

© 1998 TOM BENFORD​

​

Callaway Advanced Engineering has established itself as a tour de force in the high performance automotive arenas of the world, with such legendary cars as the Top Gun, the Sledgehammer and others. Not content to rest on his company's laurels and high watermarks of days gone by, founder and CEO Reeves Callaway has great plans for the C5 generation of Corvettes as well. He gave me an idea of what we can expect to see in the coming years when I interviewed him, and here's what he had to say.​

Corvette Entrepreneur Reeves Callaway

​

Will Lingenfelter Performance Engineering be providing engines for the Callaway C5s as they did for the Sledgehammer's historic 254+ m.p.h. run?

You know, I don't know where that rumor came from. Perhaps now is the time to correct it and put the whole issue to rest. We contracted Lingenfelter to build a couple of short blocks to save us some time, which we turbocharged, but they didn't survive our dyno testing, so they were never used in the Sledgehammer. That record was set with a Callaway-built engine, although John (Lingenfelter) drove the car to set the record, since we had a very busy schedule in Europe creating Aston Martin's Group C effort at that time. So it's appropriate to congratulate Callaway for building the car, and John Lingenfelter for driving it to its record speed. That's the way it was.

What is the official Callaway position on the C5?

We like to take our time in thinking about how to approach something as significant as the whole new (C5) platform. Our opinion is, as engineers evaluating someone else's product, that this platform is terrific. So many things have been improved, made better, simpler, more logical in the new car - we are thrilled with it. So it will be the basis of a really great automobile. I mean, the standard car is a really great automobile.

So, then, what's Callaway's mission regarding it?

Our mission is to take that raw material and make it into the best iteration of the car that it can be. Because we're not under the same restraints that the folks at the platform are under, we can do things that point the car towards a narrower market. Rather than what Chevrolet's mission was, which was to point the car towards a broader market. You know, 45% female ownership, driveable by kids, old men and race car drivers; a whole widening of the audience for the Corvette is clearly their mission if they're going to get up to 40, 50 or 60 thousand units a year. That's not us. Our mission is to make this car into the kind of car that somebody who really knows automobiles and really knows what they want would come to us for. This is for the very experienced, very knowledgeable car owner.

And what, exactly, do you think this type of individual wants?

He wants something that is exclusive, something that is mechanically as sound and as fine as it can be made, something that looks very good, something that sounds very good and something that performs very well - in the extreme - and yet is still a very nice, competent automobile to drive on the road everyday. And I think that we can do an enormously good job on the new platform because the raw material is so good. Our plan is to completely rebody the automobile with a gorgeous looking reskinning, and repower the automobile, probably in several stages. The first stage will be, let's say, more than 400 HP but as inexpensively as possible. Then once you've reskinned the automobile and incorporated the correct aerodynamics for high speed, repowered the automobile so that you can get to that high speed, then you have to make sure that all of the subsystems are up to that capability, meaning brakes, wheels, tires, suspension.

Will you be racing the car?

An underlying subplot here is that, of course, we want to compete with the car. The regulations that allow you to take a production car and compete with it have certain very strict strangleholds on what you can do. And, in order to compete, you must produce a road version of the car from which the competition car is derived. There are certain basic physical rules that govern the success of a race car: how well does it use its tires; how much power does it have; how much does it weigh; and what are its aerodynamics. These are the four things that are going to govern the success or failure of a race car. Since we are going to produce a high volume of these cars, we will homologate the car with the international regulators as the Callaway version of the car, having incorporated changes in all of those areas that would allow the car eventually, someday, to become a successful race car.

What is your initial manufacturing volume for the Callaway C5?

First year production will be 50 cars.

That will relegate it to a very narrow and select band of purchasers.

Sure, but don't forget, in order to do the kind of work that we've talked about and just break even from an expense/ investment vs. income point of view you're talking about a car that's going to be at the $135,000 mark. It has to be - no question about it. There's no way around that if your only going to build 50 cars the way that we build them.

Would you consider expanding the volume incrementally for subsequent years?

We would hope so if the car receives a good reaction.

You mentioned that the engine builds would be in stages. Are you going to have different engine options available in this 50 car run?

I was talking about the long view, not the order form. The long view says that if this is a platform with a ten-year lifespan, you'd better be thinking about where your initial release of horsepower starts, and then over the next ten years what headroom is available to you to continue bringing it up and up and up. Don't forget we want to be successful in selling the car, so we pay a lot of attention to the price. That means the cost, especially in the engine side of it, has to be kept under control. So that means that normally-aspirated will be the initial release of the car. Will other things be available in the future? Turbo-charging, supercharging, nuclear power - sure, we'll examine all of those. (Mutual laughter).

Will you be selling component kits so owners of factory C5s can upgrade them to Callaway editions?

Our vision is that the automobile has to be produced as a complete automobile; these are not packages that will be available as kits. So the only way that you'll be able to get a Callaway automobile is as a full Callaway automobile. And I'll give you some of the reasoning behind this. The whole concept of a high performance car has to be that the car is balanced. It's capability in all areas has to come up to a certain target level. You can't produce a car with way too much horsepower and no brakes; you can't produce a car that has enough power to go so fast that it overcomes its own aerodynamics and becomes unstable; you can't produce a car that doesn't have the right balance between wheel, tire, power, aerodynamics, brakes. No responsible car manufacturer would do that.

The total reskinning of the C5 that you mentioned - what will it look like?

If you've seen the Callaway C7, imagine melding that body shape onto the C5 - that's what the car looks like. Hey, when you see this thing you're going to be knocked out; this is a great looking automobile. And that's why we had to reskin the entire car - you can't just add pieces onto someone else's design and have it look integrated. This is, as you may imagine, a major deal. At our shop in Germany, right now, the full-size clay model is being created.

Is Paul Deutschman doing the design work again?

Yes, as always. So there very clearly will be the lineage there from the very early cars like the Sledgehammer on through the Speedsters on through the Aerobody - even the stuff that we've done on the other parts of the Chevrolet line like the Camaro and the Camaro body - they all have a certain feel and look to them. Of course the C7 is the ultimate expression of how Callaway thinks an automobile should be styled. So that's why we're taking the approach that we'll meld the C7 body shape onto the C5.

Well, I don't think you'll have a problem moving 50 units that look like that.

Good. Then I'll expect your order in the morning! (Mutual laughter).

How are things going with your LS modifications?

The engine is in development now. We don't know where it will come out because you never know where it comes out until you've completed not only your power development and your durability development, but your emission development as well.

Let's chat a bit about your Le Mans GT2 cars. I've heard that you're offering a street-legal version - is that true?

The Le Mans GT2 car shape is called the Le Mans body and has been available for the past 2 years for the whole C4 line.

That's the body; but do you sell the entire car as well?

Here's the deal: Callaway is a commercial manufacturer of racing cars, so in 1994 when we built the first of the Le Mans cars and took it to Le Mans and qualified on the pole and all of that business, we saw a commercial market opportunity there to build replicas of that car, which we did in 1995, and took orders and sold them to race teams. So of the three remaining 1995 Le Mans GT2 cars, two of them are in the hands of the Agusta team and our Swiss distributor also has one; but they race those cars as customers. We don't have anything to do with them; we support them from a parts point of view, but as far as Callaway going racing, we have only tried to support our customers doing racing for us.

So you won't be doing any factory-sponsored racing of the Callaway C5, either?

From what I just said about the C5, you can see that our thoughts are clearly towards what it will take to make that a good competition car - a good GT2. Once we build the road cars, we have the basis for the homologation that will allow us to build the race car out of the road car. This is a very step-by-step thing that you must pursue in building a race car. You can't just take a Corvette, modify it the way you think it should be as a race car and take it to Le Mans - it's not allowed. You have to build road cars that incorporate those features that you want to race with. That's why this year will be devoted to making the C5 into a Callaway configuration that, at its base, has the elements we would want to make it a successful competition car. For instance, the Callaway version of the car will be made a full 2 meters wide; it is 1.86 meters now. One of the basic laws of physics in race cars is that the wider a car is the faster it corners. But no car can be more than 2 meters wide. So if you're going to be successful in that class you're going to have to come up with a way to make the car 2 meters wide; you can't take the stock C5 and make it 2 meters wide because it wasn't homologated that way. So that's why I say we're building in all of the elements that we will want as a successful race car when it comes time to race the car.

Do you have a projected time frame for when you may take it out racing?

No. Our first task is to build and sell the road version of the car. But we're always thinking Le Mans. Le Mans is really the only important motor race for sports cars in the world, and that would be our target.

When the Callaway C5 does enter the Le Mans circuit, will that also be as customer racing or will Callaway itself be sponsoring the car.

No. Us, as the factory, will do the car. We'll make commercial copies available to racing teams, but I think the lesson we've learned in the last four years was that you can't have customers doing the bidding of the factory.