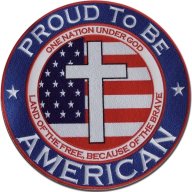 Joined

May 29, 2002
Messages

8,655
Location
Corvette

2012 4LT GS Roadster
​
HOMESTEAD, Fla. -- Over and over again, I have asked people a simple question: Why is Jimmie Johnson better at racing stock cars than anyone else? Sunday, he finished fifth at the Ford 400, and with that he became the first driver in NASCAR history to win four championships in a row.
NASCAR people tried to make sure everyone understood this was a big deal. Well, it was a big deal. Stock car racing is a sport overwhelmed with famous names -- Petty, Earnhardt, Pearson, Yarborough, Gordon, Allison, Waltrip, Fireball Roberts, Junior Johnson -- but none of them won four championships in a row. Only Cale Yarborough even won three.
To celebrate and commemorate the achievement, they shot off fireworks in Homestead. They drank champagne. A television announcer suggested people look at their watch so they could remember the moment. Fellow drivers echoed the words of Jeff Burton and Jeff Gordon, who both said they didn't think anyone could ever do anything like this. Ever. This, apparently, is one of those accomplishments that is more amazing the more you know about racing. But while there was a lot of talk about dynasty, while there were many attempts to put this thing in some kind of perspective, well, there wasn't much insight into what makes Jimmie Johnson and his team different. With the other dynasties, it has been pretty easy to understand. Tiger Woods is the best ball striker, he has more imagination to get out of tough spots and he makes the most clutch putts. Thus: Dominance.
Roger Federer has the most complete tennis game, finds the sharpest angles and never seems to have a bad day at the big tournaments. Bill Belichick's New England Patriots reinvent themselves for every opponent. Bill Russell's Celtics played better together as a team. Joe Torre's Yankees had great players and a closer who almost never lost a game in the ninth. "I've always liked watching those teams and players that are great," Jimmie says. "I mean, everyone likes the underdog. But I like the Yankees. I like greatness."
What makes Jimmie Johnson great? People take their shot at an answer. "He just loves to go fast," says his longtime friend Rick Johnson, a seven-time motocross champion. And this is undoubtedly true -- Jimmie has loved to go fast since the first time he was on a motorbike as a kid. But don't all these drivers love to go fast? Don't all the drivers have this crazy compulsion inside them, this insane need to push limits and feel that rush of going into a corner so fast that they are not quite sure if the car can complete the turn.
"He just works so hard," says his wife, Chani. Several people who work with him agree, they insist that this is the difference. And, yes, it is true that Johnson does work hard at racing cars. He does not think about much else. He studies constantly. He keeps precise race reports on his computer. He practices laps in his mind, again and again, even when he's just lying in bed.
But again ... don't all these drivers work hard? They are doing what they have wanted to do their whole lives. And they are crazy competitive. Heck, has anyone ever worked harder than Mark Martin, who finished second in the championship for the fifth time? Doubtful. Has anyone worked harder than Gordon with his four championships or Tony Stewart, who has won two championships and this year served as his own car owner. Or, well, most of these guys.
No. It can't just be hard work either. So what is it? Some say it's Johnson's amazing team, led by crew chief Chad Knaus. It's hard to tell where Knaus' genius for getting more out of a car ends and Jimmie's genius for driving that car begins. That seems to be the way both want it.
Some say it's having the power of Hendrick Motors behind him -- Hendrick drivers finished 1-2-3 this year in the points this year (Johnson-Martin-Gordon). Some say it's the loyalty he inspires in his team -- everybody likes Jimmie Johnson and wants to help him do well.
"Jimmie can do things with a race car that I haven't seen anyone else do," Knaus says, and now we're at least getting to something specific. Jimmie Johnson rarely makes mistakes on the track. He has great patience -- he does not make a rash move. Sunday, he was twice faced with what he considered to be reckless driving, but he kept his composure and rode it out.
He does have a knack -- a remarkable knack, really -- for avoiding trouble. Johnson has finished in the Top 5 a remarkable 64 times in the last four years. Part of this is his vision -- drivers say he has a unique ability for knowing everything that is happening around him. Part is the respect he has built up from other drivers; Johnson gives respect to others and they give it in return.
"The people who cause the most problems," Kevin Harvick says, "have the hardest time." Johnson works hard not to cause problems.
All of it adds up. Johnson finished in the Top 10 of every NASCAR Chase race but one. And that one non-Top-10 still haunts him. That happened in Fort Worth, where he was run into by Sam Hornish Jr. and he lost control of the car. He wrecked, and then stewed in his car for more than an hour while his crew tried to bang it into shape just so he could make it back on the track. He finished 38th. Driver after driver said that there was nothing Jimmie could have done -- he was simply in the wrong place at the wrong time. But Johnson blamed himself. All week, he agonized over that moment. He could have seen it coming. He should have seen it coming. He should have done something. "That," he says now, "was a miserable week."
Now, we are riding in a cart around Homestead. It is dark, and hours after the race ended. Jimmie is bouncing from one interview to the next. ESPN. HBO. Speed Channel. NASCAR. He wanders into a tent where his team is toasting each other. He is driven over to have his photo taken. An interview with Chani. An interview on a set. In all, the post-race interviews will last for more the five hours. His flight leaves for New York at 6 a.m. More interviews.
"We just have this amazing team," he says at one point, and then he says it again at another point.
"I'm just excited to spend the next few days reading about it and watching highlights and letting this sink in," he says to one interviewer and then a second and then a third.
"This is just so awesome," he says to every interviewer every time.
"I'm just saying the same things over and over aren't I?" Jimmie asks. And he smiles. He's loving this. He should be tired, but he does not look tired. Maybe it's the adrenaline rush. Or maybe it's just the ridiculous fact that he is surpassing his dreams.
"I always kind of thought I would do something great," he says. "I mean, I didn't know. But I hoped that I would do something great. I had no idea if I really could do it. And now, to do this, I mean, it's just so awesome."
He smiles again. "I said that already, didn't I?" he asks.
And so it seems a good time to ask him the question: "What makes you so good at this?" We are riding on the back of a golf cart, and he's looking out over the track, and his eyes are kind of glazed over -- not from exhaustion, I don't think, but from overkill.
"I don't know," he says. "I really don't know what it is. I mean, it will sound corny, but I think we wanted it more than anyone. I think we wanted to win more than anyone the last four years. We have all these people who wanted to win, who were dedicated to winning, who were willing to look inside themselves and find that little extra something."
The cart stops. Stairs to climb. Another interview. This night will never end. And he does not want for it to end.
"I know it won't last forever," he says. "We won't always be the team. We won't always be champions. We won't always have the same people with the same desire to win. But we do now."
One more smile. One more thought. "I don't know why," he says. "But it's so awesome."​