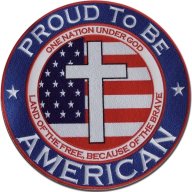 Joined

May 29, 2002
Messages

8,668
Location
Corvette

2012 4LT GS Roadster
GM Vice Chairman Bob Lutz introduces the Chevrolet Volt concept at Detroit's North American International Auto Show. The Volt has attracted much attention since its unveiling in January.
​
General Motors Corp. seized the world's attention in January when it unveiled plans to build the Chevy Volt -- a plug-in hybrid car touted not so much as a mode of transportation but as part of a solution to the nation's energy crisis.
The Volt grabbed headlines, lit up online chat boards and dominated the buzz at the auto show in Detroit.
There's just one problem: The Volt may never get built.
Production depends on advances in battery technology that could be years away. The uncertainty led to intense debate within GM over whether it was wise to show the Volt in Detroit. And now that the world's waiting for GM to deliver what could be the biggest environmental breakthrough so far this century, company officials are actively trying to temper expectations.
The enormity of GM's challenge was evident last week when it called journalists to a backgrounder to explain the technological hurdles facing the Volt project -- and reiterate that it can't guarantee the futuristic car will ever hit the road.
"The pressure is intense," Nick Zielinski, the Volt's chief engineer, said at the event, which attracted more than 100 reporters. "We came out with this idea and now people are saying, 'OK, where is this car. We want it now.' "
The auto industry has disappointed before when it comes to green technology.
DaimlerChrysler AG promised a production fuel-cell vehicle by 2004, but couldn't deliver despite spending $1 billion on the technology. And little came of a $1.5 billion taxpayer-funded effort, called the Partnership for a New Generation of Vehicles, to build an 80-miles-per-gallon car. Last year, Ford Motor Co. took an image beating when it backed away from a pledge to put 250,000 hybrids on the road by 2010.
Still, GM's Volt gamble could pay off big for an automaker trying to transform its behind-the-times image. A vehicle loaded with cutting-edge green technology would position GM as an environmental leader and help it compete against foreign rivals that dominate the growing market for Earth-friendly cars and trucks.
Article