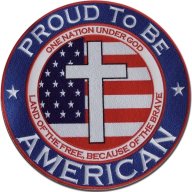 Joined

May 29, 2002
Messages

8,669
Location
Corvette

2012 4LT GS Roadster
Crew chiefs Letarte, Knaus suspended for six races
DAYTONA BEACH
, Fla. -- NASCAR has issued penalties and fines to the No. 24 and No. 48 Hendrick Motorsports teams that compete in the Nextel Cup Series, as a result of rule infractions found this past weekend at Infineon Raceway in Sonoma, Calif.
Both cars -- the No. 24 driven by Jeff Gordon and the No. 48 driven by Jimmie Johnson -- were found to be in violation of Sections 12-4-A (actions detrimental to stock car racing); 12-4-Q (car, car parts, components and/or equipment used do not conform to NASCAR rules); 20-2.1E (parts or components of the car not previously approved by NASCAR that have been installed or modified to enhance aerodynamic performance will not be permitted); and 20-2H (fenders may not be cut or altered except for wheel or tire clearance which must be approved by the Series Director) of the 2007 NASCAR rule book. The violations were found during the initial inspection process last Friday.
As a result, Gordon and Johnson have each been penalized 100 driver championship points. Their respective crew chiefs -- Steve Letarte and Chad Knaus -- have each been fined $100,000, suspended for the next six Nextel Cup Series events until Aug. 15 and placed on probation until Dec. 31, 2007.
In addition, Rick Hendrick, owner of the No. 24, has been penalized 100 car owner championship points as has Gordon, who is the owner of the No. 48.
"We are disappointed in NASCAR's decision and feel the penalties are excessive," Hendrick said. "Right now, all of our options are being evaluated, including our personnel situation and a possible appeal to the National Stock Car Racing Commission.
"We'll take some time to decide on a direction and make an announcement regarding our plans for New Hampshire later in the week."
Gordon's lead in the driver standings was reduced to 171 points on second place Denny Hamlin. Johnson, who was third, dropped to fifth in points behind Matt Kenseth and Jeff Burton. He remains 366 points behind Gordon.
NASCAR parked the cars of Gordon and Johnson on Friday at Sonoma after each failed its Car of Tomorrow inspection prior to that day's activities at Infineon Raceway. Neither car was allowed on the track for the opening practice session of that day's qualifying.
Article