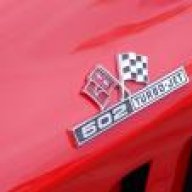 Joined

May 28, 2004
Messages

2,410
Location
Corvette

65 BB 502 Cp /MSD ATOMIC EFI/ 2009-HUMMER H2
I've been looking over the Quote I received from Hagerty Insurance Co.
And.. I didn't know that they were not the Underwriters of the Policy. The Underwriter is " Encompass Insurance Co of New Jersey" How Many of you Hagerty Policy holders are aware of this ??
Hagerty is just an Agency for this company.. Who Knew..?? I guess I got sucked into the add's hype thinking .I'm in good hands with Hagerty.
This might be true and they are I'm sure a fine company.. But I thought they were the Underwriter..:confused
Just Found This Link...... Funny how it comes back full Circle...Look Who the Parrent company is..Why don't I just call them...L.O.L.
http://www.encompassinsurance.com/consumer/cc/about_us/financial_strength_ratings.asp