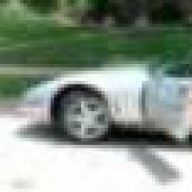 Joined

Aug 27, 2001
Messages

200
Location
Corvette

96 CE LT4 Convertible
My 88 with the 4+3 has a problem I need help trying to figure out.
The engine has this hesitation when the throttle is opened. The engine will just bog a bit (and sometimes backfire through the intake when cold) before the RPM start to rise. Its kind of anoying.

The 4+3 overdrive is supposed to kick down just like an automatic trans. Mine will stay engaged until you push the button on the shifter, then it will disengage. If you take off hard from a stop the overdrive should hold out till fourth gear. Mine comes in as soon as you get in to second. Even if you are at full throttle.

It has a Hypertech chip, 180 stat instead of the 160. New TPS set at .54 closed, 4.2 WOT.

The other night I had it on the interstate. After running up to about 120 and doing some full throttle runs in between, the hesitation problem dissapeared, The overdrive started to work correctly also. I got an SES light at the same time everything started to work. Codes were 21 and 42. Code 21 is TPS signal high, thats why I replaced the TPS. Code 42 is EST circuit open or ECM. Checked the conections to the module on the side of the A/C blower, I think that is the EST module. all seem okay.

The next day when I took the car out both problems were back. Cleared the codes. No codes since?