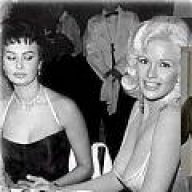 Joined

Jul 6, 2004
Messages

1,171
Location
Corvette

65 SB Roadster, 66 BB Coupe
Sure, Caterpillar plays hardball with unions and has, up until recently, been doing pretty well. But here's an example of a company that has self awareness - not like those twinkies in GM Public Relations. Sure, Caterpillar stock dropped but the perception is that everyone in their food chain is paying the price.

Detroit will never learn until they are in bankruptcy.
________________________________________________________

Caterpillar scales back executive pay in 2009
Monday December 22, 11:27 am ET
By Daniel Lovering, AP Manufacturing Writer <TABLE height=4 cellSpacing=0 cellPadding=0 border=0><TBODY><TR><TD height=4></TD></TR></TBODY></TABLE>Caterpillar plans to cut 2009 compensation for executives by up to 50 percent amid downturn

Caterpillar Inc. said Monday it will cut executive compensation by up to 50 percent next year because of weakening demand triggered by the global economic slowdown.

The world's largest maker of mining and construction equipment also said it will reduce compensation for senior managers by 5 percent to 35 percent in 2009. Other management and support staff will see a reduction of up to 15 percent.

The company, based in Peoria, Ill., said the cuts reflect planned reductions in its incentive program and equity-based compensation. It has instituted a hiring freeze and plans to suspend merit pay increases for managers and support employees.

Caterpillar also said it was offering incentives to U.S.-based management and support employees to leave the company voluntarily. Eligible employees have until Jan. 12, 2009, to join the program.
"We understand these decisions will disrupt the lives of many of our employees and their families, and we regret the need to take these steps," Jim Owens, Caterpillar's chairman and chief executive, said in a statement.

The announcement was the latest cost-cutting measure by the company, which has laid off employees and cut contract workers in recent weeks in response to global economic turmoil that has hurt demand for its products.

The company said Monday it will continue to implement cost-saving measures, including temporary factory shutdowns and more layoffs as needed. Shares of Caterpillar sank $1.12, or 2.6 percent, to $41.57 in morning trading.