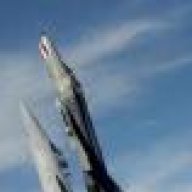 Joined

Mar 14, 2002
Messages

551
Location
Corvette

2016 triple black vert.
A couple months back I posted that I had solved an intermittant no-start condition on my 88 but now it's back.

ad The starter enable relay was found to be bad and after replacement everything seemed to be OK.
That was until Saturday when the darn thing did it again. When I turned the key I had power (dash lights, etc.) but no start. Not even a click from the starter. Battery is good. Checked it at 12.1 volts prior to starting and consistently had anywhere from 13.6 to 14.0 when driving. Stopped for gas when the thing wouldn't start. After calling the wife to come get me and trying several other times, it finally started after maybe 10 minutes.
It seems to me to be a VATS problem except I've got it bypassed. I verified that this works by unplugging the bypass and it wouldn't start. In fact it's exactly like when it doesn't start when plugged in. I know there's a timer involved if the VATS acts up but with it bypassed I don't think that has any part in the problem. However it does seem that after waiting 10-15 minutes it starts. So I think I've eliminated the VATS and therefore the ignition switch. I had the same thing happen about 5 years ago and had the starter and grounds checked and they were fine. So after 5 years now I'm having the same problem.
Starter seems to spin fine once it's got power. So what are my options? It could be several possibilities. Could it be bad battery cables? This no-start condition only happens after I've driven for a while so is it heat related? Could the starter solenoid be bad? I think there is an interrupt switch on the gear selector which might be a problem but I moved the selector out of park to drive and back several times with no luck. Maybe the starter enable relay went bad? At this point I hate to be just replacing parts without knowing what the problem is but I'm at a loss to figure this one out. I did check and the battery cable to the battery are tight. The other wiring to the terminal block behind the battery are tight.
I'd pull my hair out if I had any!!! Any ideas?
Thanks,
Ron
"Baldie88"