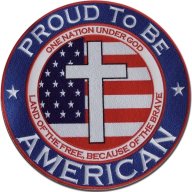 Joined

May 29, 2002
Messages

8,669
Location
Corvette

2012 4LT GS Roadster
Crew chief Eury Jr. suspended six races, fined $100,000
​
CHARLOTTE, N.C. -- Dale Earnhardt Jr. was docked 100 points Tuesday, and his crew chief, Tony Eury Jr., was fined $100,000 and suspended for six races for an illegal part at Darlington Raceway.
The penalty is a significant setback in his team's bid to win a Cup title before racing's most popular driver leaves after the season.
Dale Earnhardt Inc. will appeal, team president Max Siegel said.
"We are not disputing the ruling," Siegel said. "But we are appealing the severity of the penalty because the penalty itself is not spelled out in the rule book."
According to NASCAR, the No. 8 team was found to have violated Sections 12-4-A (actions detrimental to stock car racing), 12-4-Q (car, car parts, components and/or equipment used do not conform to NASCAR rules), and 20-3.1.3B (the NASCAR-approved upper and lower rear wing mounting brackets must not be modified to obtain a rear-wing angle of less than zero degrees or more than 16 degrees) of the 2007 NASCAR rule book.
Eury Jr.'s suspension begins immediately and would include this weekend's Nextel All-Star Challenge and the next six points events, but if DEI appeals he'll be allowed to work until the appeal is heard. If he does ultimately miss races, car chief Tony Gibson will replace him on top of the pit box.
The penalty knocked Earnhardt from 12th in the standings -- the final qualifying position for the Chase for the Nextel Cup -- to 14th. He's now 721 points behind points leader Jeff Gordon, and 54 points out of Chase contention.
"The team is like a family and they are pretty resilient," Siegel said. "I met with them all this morning and I didn't get any sense at all that anybody was freaking out. Everyone went into a 'What do we do now?' mode. It is what it is -- it was a mistake, and it's unfortunate. But we'll move on."
Earnhardt announced last week he will leave DEI, his late father's company, after the season. He was not available for comment Tuesday, but Siegel said he met with the crew earlier in the day and the driver was present. Although the team has been in turmoil since Earnhardt's announcement, the driver and crew have promised to race hard for the rest of the year.
NASCAR inspectors said Earnhardt's rear wing was improperly mounted when it was checked Saturday at Darlington. The brackets used to mount the piece were confiscated.
The infraction was the first on the NASCAR-designed Car of Tomorrow, which has strict templates that leave little wiggle room for a crew chief. The severity of the penalty was likely NASCAR's way of informing teams it will not permit any alterations to the COT.
Eury has never had a major infraction during his seven years as a Cup crew chief. He has maintained the problem with the wing was not intentional, and the brackets were an old set that had been used during a test session.
Following his eighth-place finish Sunday, Earnhardt said he would pay any fine levied against Eury, who is also his cousin.
"Whatever he needs me to do," Earnhardt said.
This is the most significant penalty Earnhardt and his team have received. He was docked 25 points and fined $10,000 for cursing during a television interview after a win at Talladega in 2004. That deduction knocked him out of the points lead. It was the last time Earnhardt has seriously challenged for the championship.
Article