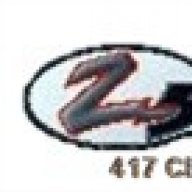 Joined

Jan 30, 2001
Messages

8,236
Location
Corvette

1987 Z51 Silver Coupe
For those of you that are contemplating having your valve covers and/or plenum on your LT-5 polished or otherwise ground-upon in order to achieve more brilliance, be aware of the fact that the metal is very porous and the more you polished it to remove blemishes, the more the blemishes appear.
This information comes from the guy that has the ZR-1 in the shop where my Vette is being finished. He is already on his second plenum; he tried polishing the first one and they ground so much off that it was uglier than when he started. With the second one, he decided to go the powdercoating route and the top of the plenum now looks like orange peel, but it isn't, it's the pores in the metal showing through. My heart goes out to this guy, he's had more troubles with his ZR-1 beautification than I had with my engine project.
He did pass on some information we all might benefit from; he works in the aerospace industry and sells (manufactures?) soundproofing materials. His main customer is
Gulfstream
jets.
Anyhow, he said he was bothered by the resonance when he installed whatever aftermarket exhaust it was that he used, so he added his insulation to the rear cargo area on the underside, and he claims that it made a world of difference. The main difference between this product and the others you see on the market is that his insulation/soundproofing is adhesive-backed, so application is a breeze.
He didn't have any cards with him, but I'll be sure to grab some when I see him again, and I'll try to get some pictures of his plenum so you guys know what I mean when I say it's orange-peeled. The runners look great though! :L
_ken