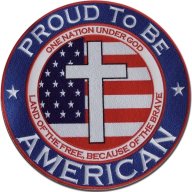 Joined

May 29, 2002
Messages

8,669
Location
Corvette

2012 4LT GS Roadster
Terry Labonte, driver of the #44 Kellogg's Chevrolet, waits to qualify
for
the NASCAR Nextel Cup Series Pocono 500 on June 9, 2006 at the
Pocono Raceway in Long Pond, Pennsylvania.
​
Terry Labonte will drive the No. 55 Toyotas in place of Michael Waltrip for the NASCAR Nextel Cup road course races at Infineon Raceway and Watkins Glen, the team announced Tuesday morning.
"It's not an easy decision for me to remove myself from the car, but I know it is for the betterment of our whole program," said Waltrip, who has failed to qualify for all but two of this season's Cup races. "I know Terry's experience and road race savvy will breathe a breath of fresh air into my young team."
Labonte finished third in last year's race at Infineon Raceway in Sonoma, Calif., where the Cup circuit will race on June 24. He also has six career top-10 finishes at Watkins Glen in New York.
Labonte, who won Cup championships in 1984 and 1996, left full-time competiton after the 2004 season, but drove in 14 races in 2005 and 17 last year. He retired after his 848th Cup race at Texas Motor Speedway in November with 22 victories and 361 top-10 finishes, but now will return to try to help Waltrip's struggling three-car team.
"To put Terry in the car is a reflection of the big picture we are trying to establish with this team and I know this will be a spark this team needs," Waltrip said. "I look forward to watching...and learning more about all the Michael Waltrip Racing cars from a different perspective, exclusively as an owner."
Waltrip has made only two races this year, finishing 30th in the Daytona 500 and 28th at Dover. Dale Jarrett has made 11 starts, but has failed to qualify for three of the past five races in his Waltrip-owned Toyota. David Reutimann has made nine of 14 race in the team's third car. The best finish in those 22 races has been a 22nd by Jarrett in the Daytona 500.
NAPA
, the sponsor on Waltrip's car, signed off on the plan to put Labonte in the No. 55.
"NAPA appreciates and respects Michael's dedication to move our racing program forward and regain our on-track competitive edge," said NAPA President Bob Susor. "We thank him for his efforts and dedication to NAPA and welcome the addition of NASCAR champion Terry Labonte to the NAPA family for these road-course events."
Article