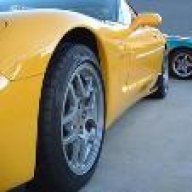 Joined

Oct 31, 2004
Messages

447
Location
Corvette

1982 CE, 03 MY Z06
I've got another bad O2 sensor on my 95 after just replacing them less than 4000 miles ago. Prior to that my 02 sensors lasted less than 3000 miles before they were replaced at no charge by Pep Boys. Now they're going bad again. They are Bosch sensors which I thought would be good. The ones I had before the Bosch lasted about 30,000 miles, but I don't know what brand they were since they were installed by a mechanic.

So am I getting bad O2 sensors from Bosch, or is something else going on to cause them to fail?

Should I go with AC/Delco?