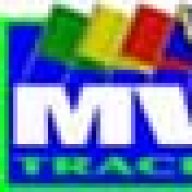 Joined

Apr 7, 2014
Messages

32
Location
2014 MVP Track Time Schedule
​
Good Day Fellow Flat Landers:
Another year of exciting track action awaits for 2014. MVP Track Time (
www.MVPTrackTime.com
) is pleased to introduce our expanded 2014 Midwesttrack event schedule. I hope you'll join us for some on-track fun.
We have some exciting events for 2014, including two weekends at Road Atlanta, an expanded event at Road America with the Aston Martin GT4 Challenge of North America, our first visit to Gingerman Raceway in South Haven, Michigan and our inaugural track weekend at Mid-Ohio Sports Car Course in Lexington, Ohio. Visit our web site for schedule updates as 2014 progresses.
MVP's goal remains the same since we started in 2006, offering you great value with more actual track time at each event for less money then most organizations. Our three run group (Novice, Intermediate and Advanced) format give the drivers maximize time driving on the track instead of standing around the paddock.
Below you will find our initial 2014 schedule, again subject to possible revisions as the year progresses.
February 7-9 : Circuit of The Americas (Austin, TX.) –

SOLD OUT



June 9: Autobahn Country Club (Joliet, IL) [Full 3.56 Mile Track] –

"Monday at The Bahn"



June 28 – 29 : Road Atlanta (Braselton, GA) – 2

​
Annual

"Blue & Grey Track Days"



August 4: Autobahn Country Club II (Joliet, IL) [Full 3.56 Mile Track] –

"First Monday In August"



September 6 - 7: Gingerman Raceway (South Haven, MI) – "Mary Ann or Ginger? – Man"

October 10 - 12: Road America (Elkhart Lake, WI) – 5[SUP]

th

[/SUP] Annual

"Cheese Heads On Track"

[Three Days]

October 31 – November 2: Mid-Ohio Sports Car Course (Lexington, OH) –

"Let's Go Play At Mid-Ohio"

[Three Days]

November 22 – 23: Road Atlanta (Braselton, GA) – 6th Annual

"Flyin' Turkey Trot"

​
2015 Early Schedule Announcement
​
April 11-12, 2015
: National Corvette Museum (Bowling Green, KY) – 8th Annual
"Tax Freedom Track Weekend"
​
Registration is available on line with Pay Pal (or a credit card through the Pay Pal system) or a mail-in registration for all our track events at:
​
​
​
http://www.mvptracktime.com/id47.html [/INDENT]
Generally, MVP schedules a minimum of two hours of track time daily for each run group with qualified instructors available for the Novice run group.
I hope you'll join us in 2014 for plenty of on-track excitement with MVP Track Time. All are invited and welcome. Please, don't hesitate to contact me if you have questions.
I hope to see you at the track in 2014. Happy Motoring!
Mark Pfeffer – MVP Track Time
www.MVPTrackTime.com
(314) 249-3770
Feffman@MVPTrackTime.com