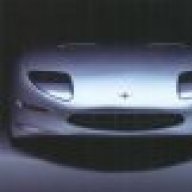 Joined

Aug 2, 2005
Messages

1,767
Location
Here is my full list of publications that have pictures, articles, and information about Callaway C8s and Callaway Camaros. The list also includes some magazines that I find particularly interesting that may be of interest to other C8 fans:

-Autoweek: Dec. 9, 2002
-Machine Design 6/15/95
-Motor Trend: 3/94
-Road & Track 3/95
-Sports Car International Aug/Sep 1997 has Callaway Firebird article
-How to Tune & Modify Your Camaro 1982-1998: page 120
-Camaro Z-28 and Performance Specials by Jason Scott, David Newhardt p. 120-125 (good pictures)
-Camaro by Steve Statham p. 116
-Car & Driver: June 1995
-SUPER CHEVY 1995 JULY (Callaway Camaro Z28 not sure if it is a full C8 or not)
-Car and Driver v40.n12 (June 1995): pp147(3)
-Popular Mechanics v171.n6 (June 1994): pp118(3)
-Popular Mechanics, Aug95, Vol. 172 Issue 8, p68, 4p, 16c;
-Road & Track, Apr94, Vol. 45 Issue 8, p46, 7p, 22c, 1bw
-Motor Trend, Mar94, Vol. 46 Issue 3, p30, 6p, 8 charts, 10c
-Motor Trend, Jan94, Vol. 46 Issue 1, p14, 1/2p, 1c
-Machine Design, 5/23/2002, Vol. 74 Issue 10, p85, 4p, 5c
-Forbes, 11/21/94 FYI, Vol. 154 Issue 12, p77-80, 3p, 6c
-SUPER CHEVY 1995 JULY - CALLAWAY Z/28
-Automobile magazine, June 1996
-Autoweek, 02/20/95
-All Chevy: 4/95, 4 pages (red C8 coupe)
-Chevy High Performance, 2/94, page 16, (B&W of C8 drawing)
-Sports Car International issue 100, Nov 1994
-CHEVY HIGH PERFORMANCE 1995 JULY "BOW TIE NEWS: Driving the Callaway Camaro"
-International Camaro Club's "In the Fast Lane" magazine, Sept/Oct, 1996, Vol. 13, No. 3, "Canada's Callaway Camaro"
-Playboy Feb.'96, article "Rapid Transit", green C8 convertible

-Car & Driver: October 1995 (callaway Impala SS, Camaro Z28 SS, Corvette Grand Sport, Ferrari F50, and Vector but no C8)
-CAR & DRIVER 1999 FEB (has sultan of brunei's car collection, z28 vs GT, camaro vs mustang v-6 but no C8)
-CAR & DRIVER 2000 JAN (no C8, but has Camaro ZL-1 prototype vs Boss Mustang, and a jag xkr)
-CHEVY HIGH PERFORMANCE 2000 MAY (no C8 but has Mecham Z29R)

I would still consider this list incomplete. Anyone with additions, please let me know. I don't own all of these publications (actually only a very small percentage of them), so I can't confirm every single one as having C8 content.