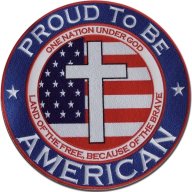 Joined

May 29, 2002
Messages

8,669
Location
Corvette

2012 4LT GS Roadster
BRISTOL, Tenn. – Now that the Car of Tomorrow no longer can be called that, there is a terminology conundrum in covering NASCAR.
What do you call these things? What can you call these taller (by 2 inches), wider (by 4 inches), boxier vehicles with their adjustable air "splitters" in front and their adjustable rear wings?
In sports-car racing, such cars have long been called prototypes. But that would be a blatant admission by the National Association for Stock Car Auto Racing of the decades-old truth: that its race cars no longer are in the same technological universe with "stock cars."
NASCAR has begun its preferred spin cycle for the new design, of course.
"We would prefer that the car, once it races (March 25), be called Chevrolet, Dodge, Toyota (or) Ford," Jim Hunter, NASCAR's vice president of corporate communications, said during the two-day testing marathon that Thursday's rain mercifully ended.
Of course NASCAR would prefer that. So would the car manufacturers who will rent advertising space on NASCAR's uniformly designed rolling billboards.
But is it accurate? The carmakers will stick on logos such as the blue oval of Ford and the "red bow tie" of Chevrolet. But NASCAR developed, and owns, the entire car design.
Detroit and Osaka also are allowed purely cosmetic dressing of the nose and grille area to simulate the looks of street models they want to market through NASCAR.
For "brand identity," they're actually happier with the Car of Tomorrow than with current Nextel Cup cars, which look so much alike that no brand identification other than the logos meets the naked eye of the layman.
But at least with the current cars, the manufacturers' engineers get some leeway with aerodynamics in the noses and tails. The noses of the new cars all produce identical aerodynamic effects, so the cosmetics are "branding" and nothing more.
So I couldn't resist:
"Would you frown," I asked Hunter, "on the term 'kit car?'"
"Yes," he said, not frowning but not smiling either.
Nextel Cup director John Darby was more pragmatic when he said, "When those cars clear inspection we put a sticker on them that says, 'NASCAR race car.'"
And that's as fair a description as there is for the new design.
NASCAR cars have not, of course, been remotely "stock" for decades. But the new cars eliminate even manufacturer input into the bodies.
Teams long have built their own engines, custom-made piece by piece, albeit on a basic block configuration designed by the manufacturers. So it's still not entirely unreasonable to say Jeff Gordon won in a "Chevrolet-powered" or Matt Kenseth in a "Ford-powered" car.
To say either won "in a Chevrolet" or "in a Ford" has been a reach for some years. Now, with the all-NASCAR design, the media and public must decide whether our arms can reach that far.
All told, never in major motor racing have I seen the margin for innovation by teams so limited as it is with this new car. And that makes the experiment vaster even than NASCAR's stated goals of safety enhancement, closer racing and cost control.
Racing without innovation is uncharted territory. We shall see how it sells.
The safety features are undeniably sound. Exasperated as some drivers were just trying to get the COT to handle right at Bristol Motor Speedway during this week's test, there wasn't a one who didn't feel more comfortable sitting in a larger compartment with his head and body away from the roll bars.
The synthetic energy-dissipating materials between the car's outer skin and roll cage add protection against the dreaded "t-bone" crash, where one car plows into the side of another.
The driver sits 4 inches farther to the right, toward the center of the car – a difference far more critical in side impacts than it may seem.
But NASCAR already had reduced danger enormously in recent years with the HANS head-and-neck restraint, "soft wall" barriers over raw concrete retaining walls and more protective seats.
Because there hasn't been a fatality at the Cup level since Dale Earnhardt in 2001, the additional safety features of the COT may go largely unnoticed by the public.
More noticeable – and therefore crucial to the success of the erstwhile Car of Tomorrow – are the changes aimed at closer racing. The degree to which they work will have direct bearing on fan acceptance. But those features didn't show up during the test at Bristol, a half-mile track.
"The speeds generated at Bristol and the other shorter tracks won't give you as clear of a snapshot as we should see Mother's Day (weekend) at Darlington," Darby said.
At 1.366 miles, old Darlington Raceway will indicate whether the rear wings on the cars – as opposed to the old spoilers – will lessen the "aero push" that has dampened racing at intermediate-size tracks for years.
With two cars running nose to tail, the spoiler of the first car would take the air off the front end of the second car, making the second car difficult to turn. The wing allows two streams of air, above and below, so that the lower stream sends air pressure to the front of the second car, and that should enhance steering.
Then at the final COT race of this season, at Talladega Superspeedway in October, the validity of the taller-wider-boxier concept will be tested. The idea is for the cars to knock bigger holes in the air to enhance drafting.
And NASCAR hopes cars will be able to pass each other one-on-one, rather than depending on aerodynamic pushes from whole lines of cars, as in current restrictor-plate racing.
If all goes well, after all this engineering and manipulation and re-engineering, NASCAR racing will arrive back where it was 30-odd years ago: big, boxy cars that raced closely and were safe because they contained so much crushable material and were so spacious for the drivers.
They came that way naturally, designed in Detroit. They weren't completely stock, but it was fair and accurate to call them Chevrolets, Fords and Dodges.
Now? This will take some pondering.
The COT will be mandatory for 16 races this season, 26 next year and all 36 in 2009. Darby said that during the two-day test session, "We've had a couple of car owners approach us and say, 'Look, giddy-up, let's go.'"
That is, get the phase-in over with next year.
"Whether we would expand the Car of Tomorrow schedule for 2007 is probably not likely," Darby said. "But could we be all-in for 2008? I think that is very possible."
Tracking opinion
Richard Petty, who drove the type cars NASCAR now is trying to simulate synthetically, had the best perspective on driver adjustment to the COT going into this season.
"These drivers are not used to driving cars that don't really stick good or don't have the downforce," Petty said. "Some of the guys will take to it like a rabbit to a briar patch, and others are going to complain about it forever."
The rabbit to come out of the Bristol tests was second-year Cup driver Denny Hamlin, who isn't set in his ways.
"I'm just as comfortable in the Impala (Chevrolet's brand of COT) as I am in the Monte Carlo (the current Cup car)," Hamlin said.
At the other end of the spectrum was NASCAR's winningest active driver, Jeff Gordon, who also carries the Chevrolet logo.
"This car is nothing like (the current car)," Gordon said, "and won't do any of the things you would want it to do."
Four of the five crew chiefs suspended for technical violations the week before the Daytona 500 were back for the Bristol tests.
Rodney Childers (Scott Riggs' chief) and Josh Browne (Jeremy Mayfield) had completed their two-race suspensions. In paroling Robby Reiser (Matt Kenseth) and Kenny Francis (Kasey Kahne) for this week's sessions, NASCAR didn't make special exceptions, Darby said.
Though both were given four-race suspensions, Darby said their "penalty notices were written specifically" to allow Reiser and Francis to participate in testing.
Michael Waltrip's crew chief, David Hyder, and team vice president, Bobby Kennedy, remain on indefinite suspension because of a much more serious violation, an illegal fuel additive.
Darby wouldn't even make a ballpark guess as to when either would be reinstated, except to say that "a couple of weeks is obviously nowhere near enough."
Even when the team applies for reinstatement, if the period "is not long enough, it will be denied," Darby said.
Source