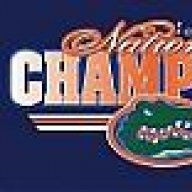 Joined

Aug 26, 2004
Messages

322
Location
Corvette

1993 40th ZR1, 1967 Red 427/400 coupe
I finally had the chance to go get my new DB redlines mounted on my repro bolt ons and all I can say is...WOW! what a difference!
I had a set of approx 10 year old Coker Michelin redlines on the car and at last year's Carlisle, thanks to 67Heaven showing me the back way from Harrisonburg, I did a 180º on a wet 90º left turn. My wife was cool with it, said she knew I had it under control the whole way, but I was more than a little frazzled. Made up my mind then and there to get new skins. So, thanks to all you guys in here, I ordered the new DB's. The car turns easier (no p/s), the skins look better (more aggressive like JohnZ said) and I feel like I have more control. I put these babies on over the last couple of days here in the Baltimore area 100º (the heat factor of temp plus our wonderful humidity) and not only did I lose 6lbs but I swear the car picked up another 20 hp!!
Anyhow, the bottom line is, what great tires.
Signed,
DB's newest fan
P.S. to 67Heaven, the m/c has been rebuilt by White Post and the trailing arms are in being rebuilt now...ahhh, progress. Now if I could just find an original a/c compressor.