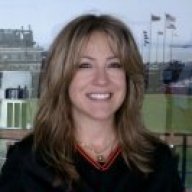 Joined

Aug 10, 2003
Messages

180
Location
Corvette

2001 Torch Red Coupe
My boyfriend is a mechanic for Mercedes, has worked on Porsches and every type of car out there, is now learning my car due to recent check engine light annoyances.

P0410 came up in December, I read the threads here, he checked the valves, one was fused closed, so he replaced those on both sides.

My car got hot yesterday driving home (idling for about 25 minutes in a nightmare traffic jam) and the light came on, same P0410 error code.

He wants to check the O2 sensors and do some elaborate testing.

I wonder what the next likely culprits are, to spare him some time.