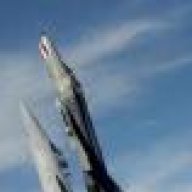 Joined

Mar 14, 2002
Messages

551
Location
Corvette

2016 triple black vert.
Those of us in the St. Louis area are still being inundated daily with the fall out of the Michael Brown shooting. There is a big push now to erase the records of any "peaceful" protester who was arrested. We still have to deal with daily protests blocking streets and buildings in downtown St. Louis

On a similar note there is now a related push to reduce or eliminate fines for traffic and other types of violations based on our ability to pay. One TV station interviewed a young lady yesterday who has spent several stints in jail because of outstanding warrants. The warrants stemmed from her not paying speeding or related fines. When asked why she just didn't pay the fines she said she didn't have much money so she couldn't pay them. I believe she now has the ACLU filing a "discrimination" suit against St. Louis and other municipalities saying it's unfair to fine or jail "poor" people.

This got me to thinking. Say myself and another individual are both stopped for speeding at the same location and time, say 15 mph over the limit. Do I pay a $100 fine because I have a job and make a decent wage and the other person only pays $10 because they have a minimum wage job or no job at all? Isn't this just another form of discrimination? We were both fined for speeding. Do I now need to go to court with my pay stubs showing that I have the ability to pay the fine? Can I now file for discrimination because I'm having to pay more than the other person just because I can pay?

I'm all for charity but I'm also all for personal responsibility, which seems to be lacking in many people now.

Ron
"Baldie88"

P.S. When the young lady was asked she admitted to still having 6 outstanding warrants because of not paying her speeding tickets.