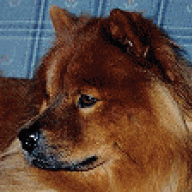 Joined

Jun 5, 2001
Messages

2,231
Location
Corvette

71 Conv. (Sold) / 98 Pewter Coupe (Sold)
Howdy C4 folks
. As some of you already know, I'm currently in the market for my (actually my wife's) next vette. Between now and the time we get it (hopefully by this winter) , I'd like to go ahead and start accumulating some of the mods that I know I'll want to do. I figured who better to advise me than you who already drive the car I'm buying.
Here's what I already know about it: it will be a 95 LT1 w/ auto trans, sport seats, ride select, and it will be a coupe. This car will also be a driver, probably making the 40 mile round trip commute 2-3 times a week. The only mod I know I'm going to do is to replace the stock wheels w/ 96 CE wheels. I'm not into body kits but am open to almost anything bolt-on you can throw at me.
Any suggestions/experience/dufficulties with the different chips, exhausts, throttle body mods, intakes, etc would be cool. I'm not looking to make it a rocket but if that happens, I guess I'll just have to live with it.
Thanks!