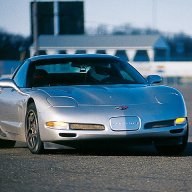 Administrator
Staff member
Administrator
Joined

Oct 27, 2020
Messages

141
Location
Corvette

2004 Z06
According to the latest news from GM, the build out date for 2021 Corvette production and start of production date for the 2022 Corvette remain in question​
During the first week of May, GM
announced
that the start of 2022 Corvette production would begin on September 6th. However, that all changed after we only saw a week's worth of production in May due to repeated parts shortages at the Bowling Green Corvette Assembly Plant. Ever since then, GM has been rather vague about when we could see 2021 Corvette production come to an end and the start of 2022 Corvette production. As of today, are still up in the air.
Chevrolet dealers have now received version 6 of GM's FINAL CONSENSUS / DOSP / ORDER FLOW TIMING report outlining build out dates for the 2021 model year and start of production dates for the 2022 model year. The document covers all of GM's U.S. brands including Buick, Cadillac and Chevrolet.
The document is split into two sections - 2021 MODEL YEAR VEHICLE BUILD-OUT and 2022 MODEL YEAR VEHICLE START-UP.
Full Story:​
According to the latest news from GM, the build-out date for 2021 Corvette production and start of production date for the 2022 Corvette remain in question
www.corvetteactioncenter.com