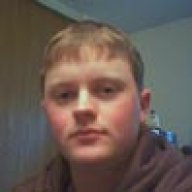 Joined

Dec 16, 2000
Messages

109
Location
Corvette

Not Any More :( - '92 Typhoon #2482
Christmas break was looking good. Lots of time off to just relax. But the weekend before Christmas day, someone broke into the garage where my Vette is sleeping for the winter. Long story short, they ripped off my radio and my amp. The doors were unlocked, thank goodness, so they didn't need to break a window or anything, and the driveway prevented them from taking the car, but in the process of ripping out my stereo, they broke a piece of the dash just below the cut out where the stereo goes. We, my dad and I, are currently trying to figure out if we need to file a claim. 1 in a Million I got my stereo and amp back.
Wahoo!
Here's the question: What would someone charge me to replace that piece of the dash? I know around $40 for the plate, but installation time, etc for a shop to do it?
I will do it of course, but if I were to have someone else do it, can anyone give me an estimate? So we can decide on a claim or not.
Thanks a bunch everyone. And it's good to be back at the CAC. :J
T Jay