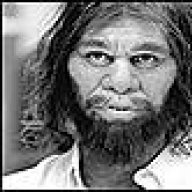 Joined

Jul 3, 2006
Messages

63
Location
Corvette

1980 pearl white vette
Fuel line system...YIKES!

My 80 smells like gas BAD after I drive it, regardless of how full the tank is. It happened immediately after my mechanic put on new performer Intake & performer 600cfm carb. So, somewhere along the many vacuum lines, return hoses, charcoal fuel cannister or separator, something is leaky or open. These cars have a whole slew of lines & vacuum hoses and I've tried to trace the lines back to the gas tank but quite frankly, for these mechanically untrained eyes I cannot locate where the stinky, potentially explosive vapors are coming from. It does smell the strongest right around the cannister however. I am just unsure of which ones I can plug since it is an 80 with a vented system....

The car sits in an enclosed, attached garage to my house near the furnace. Needless to say, I haven't been driving the vette much because of this...