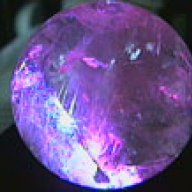 Joined

Feb 13, 2001
Messages

3,471
Location
Corvette

88 Convert ( SOLD ) /1973 coupe 4 speed/1964 Vert!
So I scored a Hypertech Thermomaster chip from Eagle for a SONG!

And he shipped it to me FIRST without payment.. ( trusting soul )

It just got stuffed in! With the Reman ECM from Mid America.
( 20 minutes.. piece of cake )

So here's the deal

Well I didn't see God from the blackout from pulling to many G's

But

About a 5-7% increase in hoserpower.

Idle's the SAME ( smooth ).

Fan come's on @ 180 ( Main ).

Shift's a tad firmer.

Ping's JUST a touch ... gotta back my timing off 2 deg ( so 4 deg BTDC )

So TADA!

Now the science projects of the week

This did NOT fix my .......

No main fan on A/C request issue.
( Back to the drawing board on that one)

AND

I've gotta figgure out what the diff is between this 89 Auto chip ( NON CA )
Part # 128982 and the correct 88 Auto chip
Part # 158331...

And it starts SMOOTH... before it would crank 10 times before she would light.. now it seems like 3-4...

Last week, I disconnected my Cold start valve @ the sensor.

When this was hooked up It took 15-20 cranks before she would light and would BELCH a waft of premimum fumes out the back... ( Ah the joys of remote start ).


SO THANKS EAGLE...... You DA MAN!

( I dropped the check in the mail this morning)

Vig!