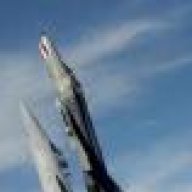 Joined

Mar 14, 2002
Messages

551
Location
Corvette

2016 triple black vert.
First off I'm sorry I haven't been around here in a long time. When I worked I had an office job so I was able to check CAC several times a day. Now that I'm retired I avoid computers and have many activities and grandkids to fill my days. I'm way busier than I ever thought I would be.

That being said I'm looking to replace the tires on my 1988. The treadwear on my current set is still good but the tires are now 11 years old. Although I put them on in May 2008 the sidewall reads 3406 which means they were made in the 34th week of 2006. And although I've put on softer KYB shocks, the car still rides like a dump truck (Z52 suspension). I figure the old tires aren't helping it any. I've currently got Kumko Esta's on it. So I'm looking for something that might help the ride even though I realize that with the small sidewalls it's not going to ride like my Traverse with 20's on it. I mainly use the car for cruising so I'm not worried too much on the performance aspect. Car's only got 65XXX miles on it and I usually only put a 1000 or 2 on it each year. Like I said I've got too many other things going on than driving the car.

Most everyone in my club has either a C6 or C7 so I'm really fighting the urge to just upgrade but with the current finances I'm hoping new tires will help the ride and let me get everything paid off before I tackle a new car. But riding in a C7 is just light-years better than my old C4.

Thanks.

Ron
"Baldie88"