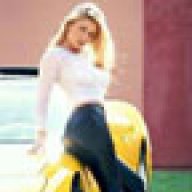 Joined

Mar 3, 2003
Messages

1,816
Location
Corvette

2000 Coupe 6 speed
Pics:
http://msgccc.com/ForSale/
1962 Corvette
74,000 miles
Honduras Maroon – Convertible - Black interior - 4-speed
This '62 Corvette starts, runs and performs great! It can be driven anywhere. We have driven this car approximately 500 miles in the past year. It drives and handles like it should. It is solid & tight.
This is an exceptional, unrestored driver and not a show car. It is almost original, clean and well-maintained.
This is a convertible, soft top only. It has a 4 speed transmission with base 250 HP 327 cu. in. motor. It is very responsive and smooth running.
The black vinyl interior is very good, as is the carpet. There are no rips or tears in the upholstery. The dash has no cracks.
The previous owner advised me that the motor was replaced in 2001 with a new 327 short block (new short blocks come with no stamped number). The transmission number matches the VIN. I cannot locate the rear axle number. It has a positraction casting.
The clock and heater work as do lights and turn signals. The AM-FM stereo cassette radio works. It is not a Delco.
There are no cracks in the windshield. The convertible top covering is in excellent condition. The rear glass is clear, as is evident in the photo of the dash taken through the glass.
The following parts were replaced within the last 1000 miles (2004-2005):
- Front and rear brake shoes and springs
- All 4 brake drums
- Brake hoses
- Wheel cylinders
- Front springs and shocks
- Front sway bar links
- Rear shocks
- Turn signal switch assembly
- Complete exhaust system
- Front suspension rebuilt
- 4 Michelin tires
- Gas tank
- Generator & Regulator
- Battery
The following maintenance items have been completed within the last 200 miles (2005):
- Computer aligned front end
- Computer balanced wheels and tires
- Synthetic oil filter replaced in engine
- Synthetic oil replaced in transmission
- Chassis lubricated
The paint shines and looks good, but has some minor flaws as do most 20 year old paint jobs. It appears this 44 year old 'Vette was repainted about 20 years ago.
There is a stress crack in the fiberglass near the right parking light, under the bumper. This crack is not structural and was caused from a misaligned right bumper bracket. This is not casually noticeable unless the car is on a lift.
Windshield, door & trunk weather strips appear original. Some are cracked.
The 2 lower radio suppression shields over spark plugs are missing. Distributor shield is intact. There is no static in the radio.
Non-original and missing items are: short block, radio, spark plug shields.
The rear cross member has a rust hole at the right corner caused from the right tail pipe exhaust many years ago. The new exhaust has eliminated this problem. A new cross member is available from various sources for approx. $300. (see photo)
Included is a car cover and the following printed material:
- Owners manual
- Corvette servicing guide
- '61 Chevrolet passenger car service manual
- Corvette assembly manual CD Rom
- Showroom brochure
My wife has said for the past several years that she wanted a sports car "before I'm too old to get in one!" (She is over 55)
This is her first sports car. She bought it in 2004. She quickly realized she does not like to shift and is disappointed that it does not have A/C (we live in southern Louisiana), although she knew this when she bought it!
So - she is selling it. I love it! (I had one, same color, NEW in 1962!)
The car is titled to Betty Cupit and it is financed through Capital One Auto and they hold a lien on the title until sold. Clear title will be furnished to buyer upon payment.
As you are undoubtedly aware, solid axle Corvettes ('54-'62) are excellent investments and these 'Vettes in all conditions have continually increased in value, especially in the past several years. Clean, original, mechanically sound, unrestored 'Vettes, such as this example, are harder & harder to find for under $45K.
For Sale ~ $ 42,000
Questions? call: 225-629-9822 or 225-235-2463 Glenn Cupit
Wilson, Louisiana
glenncupit@msn.com