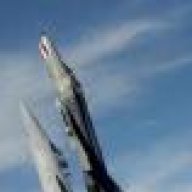 Joined

Mar 14, 2002
Messages

551
Location
Corvette

2016 triple black vert.
I'm going to pull the plug and get a C7 so I am putting up my 1988 red/red Corvette. I am the 4th owner and it has 67XXX original miles. It's about 90-95% original. I replaced the exhaust system shortly after getting it and maybe some other minor items. Less than 1000 miles on new tires.
I have every piece of paperwork for the past 16 years of ownership. I have all the previous owners information as well as some of the original paperwork including the protecto plate. The first owners put 15,0000 miles in 10 years and I've had it 16 years and put almost 32,000 miles on it. It's normally in the garage under cover. Last year I didn't put 2000 miles on it. So it's pretty much been a garage queen most of its life.
Paint is very bright and about a 3 footer as it does have some scrapes and rock chips that I've attempted to fill. It has most options for that year and the sticker was for $35000 when new.
I've got the build sheet and window sticker from the NCM. I have a log book with everything I've ever done to it as well as every drop of oil and gas. I had it in the dealer a couple weeks ago for a tuneup and he said the plugs looked almost brand new (30000 miles on them) so he didn't do anything. I've been meticulous with the maintenance.
I've had it to the NCM several times and was part of the opening day ceremonies for the 90th anniversary of the Indy 500. We had 90 Corvettes on the track and Chevrolet bought us lunch and we had our cars on display for the day. Neatest experience I've ever done although we could only do 30 mph on the parade lap.
I'm 68 now and you can be assured the car has never been abused. I've had it to 100 mph twice while I've had it. Never raced. I also have some C4 memorabilia that goes with it as well as the factory repair manuals.
In all honesty I had no intentions of selling but we have had so many friends and family either die or end up with a serious illness recently that my wife and I decided to do something now and worry about the money later. We've had 2 club members die in the past year.
I can send you any further information you might need.
I am fully aware that C4 are not popular. But maybe you know of someone that wants to get in the hobby on the cheap. I'd like $6500 for it. I'm located in Waterloo, IL, just to the east of St. Louis, MO.
Thanks for your consideration.
Ron Hagenow
"Baldie88"
Last edited: