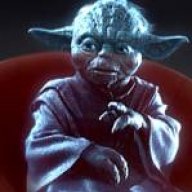 Well-known member
Administrator
Joined

Oct 12, 2000
Messages

4,884
Location
Corvette

1981 UL5
2006 was another great year for the L81VetteRegistry. Membership has grown to over 740 "Documented" 1981 Corvettes. We have been in existence long enough now to see ownership changes, as provided by your documentation of our 1981's. That my friends is a true legacy of doing it right. We are receiving New Registrations weekly. The Registry continues to maintain THE most accurate Data Base of 1981 Corvettes. Registration forms are kept in hard copy format files, as owners change, the hard copy is filed with the new owner information which provides more documenting and history of each change.
We encourage each member to review the information submitted during registering their 1981. Viewing the "Trim Tag" will positively identify the Factory Correct Colors (Exterior / Interior) for the most accurate Data Base, which we strive to maintain.
The Registry Store is now ready to receive orders. We worked out a deal with an Embroidery Shop to have items ordered weekly and embroidered. The process should take about 10 days to 2 weeks from order to mailing. This is a tremendous dollar savings to the Registry. We no longer have hundreds of dollars rapped up in inventory. We also setup for your convenience PayPal and accept Credit Card purchases. Take a few minutes and check it out.
2006 CruiseFest III (Corvette Action Center Event) held at Bowling Green, KY saw one of our own win the very first CruiseFest Idol Contest, Congratulation 81KIX (Janine). Yours truly,... humbly accepted the Road Warrior Trophy (Break Downs or Bad Luck Trophy) for nearly being run off the road by an elderly couple in a BIG SUV only about 6 or 8 miles from home. Short story, I lost control of Rare doing around 75 ~ 80 mph… Not quite a 360 but form one side to the other of a 3 lane highway, several times, added up it was probably more than 360.
CruiseFest 2007 IV will be June 27th ~ June 29th at Colorado Springs, CO.
Go to the Corvette Action Center CruiseFest 2007 Threads to get more accurate details, hotel information and planned road trips and social events. Come out and have a great time. After all it's the Colorado Rockies!! Come out and get Altitude/Attitude adjusted. Nanc, me and our little Silky Terrier "Sophie" will be there to support the Corvette Action Center and the L81VetteRegistry, will you??
The Registry thanks you for your support, and we look forward to a great 2007. Make an effort to get your Corvette out this year and show the old girl/guy off. Enjoy life! Owning a 1981 Corvette means you have the Vehicle. So what are you waiting for, You ARE INVITED to Colorado Spring in June!
Bud Dougherty
Tim Gedney