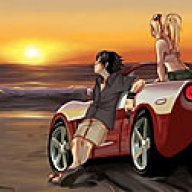 Site Administrator
Staff member
Administrator
Joined

Sep 16, 2000
Messages

13,790
Location
Corvette

1990 Corvette ZR-1
2015 Corvettes at Carlisle Celebrates Americana and America's Sports Car (Event Preview)
The U.S.A./Corvette Flag Returns as Carlisle Events Salutes all Service Members
CARLISLE, PA
– While our country celebrated the 200th anniversary of the Star Spangled Banner in 2014, the patriotic themes continue well into 2015 and have spilled over to Corvettes at Carlisle. This year's show runs August 28-30 at the Carlisle PA Fairgrounds and features a true blue celebration of all things American! Celebrations for this year's show include the return of the always popular Corvette American Flag, a Chip's Choice display that's a salute to service members, a 50th Anniversary 1965 display, special guests and more.
While the event is Friday through Sunday, anyone who has been to Corvettes at Carlisle knows that things really get underway on Thursday (August 27). As cars cruise onsite, the special displays start to come together, vendors begin to set up and the guests arrive to show, review and enjoy some 5,000 Corvettes spanning the history of the brand on the Fun Field, presented by Corvette America. Thursday quickly transitions to Friday and that's when the smiles per hour really increase!
Corvette guests are an anxious bunch, because even with gates opening at 7 a.m. on Friday, they'll be in place before that, ready to enjoy the day. Friday features the Corvette flag, back for the first time since 2010. This display includes over 150 cars and takes over 4 hours to construct. Once assembled, it'll be the anchor to Friday's fun. Also onsite will be GM engineers, latest products from Corvette, seminars and additional celebrities and special cars from the Corvette world.
Speaking of special cars, the event welcomes the 1965 World's Fair cutaway Corvette and its equally transparent engine and Chip's Choice offers a salute to service members. The World's Fair display is unique to say the least and it's the first time car and engine have been show stateside together since the fair 50 years ago. For Chip's Choice, guests will revel in a display laced with cars that are service member owned or themed.
Saturday is all about one special guest; Chip Foose. Foose comes to Carlisle via MagnaFlow for the first time ever and he'll be at the event throughout the day. Foose and the MagnaFlow team will host a special paddock for cars with their products installed and he'll host two open autograph sessions within the paddock. In addition, car owners with Magnaflow products that are part of the paddock will enjoy a special VIP lunch with Foose between 11 a.m. and 1 p.m. In addition to Foose onsite, Saturday is also the day when the Corvettes hit the streets as part of the Downtown Carlisle Parade and Street Party. This year's parade will be broadcast live on local TV (CW15/Sinclair Broadcast Group) and includes live music from the M80s band, back by popular demand.
As the event wraps Sunday, dozens of awards will be issued via celebrity choice from the previous day's selections. The awards parade launches at 1:30 p.m. and historically includes over 100 Corvettes. Sunday is also one last chance to get the Corvettes onto the track, as the Cumberland Valley Corvette Club hosts its final day of open autocross. In all, this year's show should provide enough pomp and circumstance to offer a star spangled salute to America's Sports Car and the wonderful enthusiasts who support this show annually.
From family fun to cool displays, great guests, food and the eyes of the automotive world on the event, what better place to be than Corvettes at Carlisle to wrap the month of August. Oh, and there's even an awesome giveaway on Sunday for the Spring Mountain Motor Resort in Nevada. See, the weekend really does have it all! Complete details can be found at
Carlisle Collector Car Swap Meets & Enthusiast Events
or by calling 717-243-7855.
# # #​
Carlisle Events is a partner or producer of 13 annual collector car and truck events. Events are held at the Carlisle PA Fairgrounds (Carlisle, PA), Bloomsburg Fairgrounds (Bloomsburg, PA), Allentown Fairgrounds (Allentown, PA) and the Sun 'n Fun Complex (Lakeland, FL). The season schedule includes five automotive swap meets of varying size, four auctions, as well as individual specialty shows featuring Corvettes, Fords, GMs, Chryslers, trucks, imports and kit cars and tuner and modern customs. Founded in 1974 by friends Bill Miller and Chip Miller, events hosted at Carlisle attract more than a half a million enthusiasts annually from all corners of the globe. More information is available via
Carlisle Collector Car Swap Meets & Enthusiast Events
or
Carlisle Auctions | Collector Classic Antique Auto Car Auction
.
# # #​