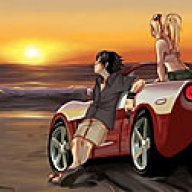 Site Administrator
Staff member
Administrator
Joined

Sep 16, 2000
Messages

13,861
Location
Corvette

1990 Corvette ZR-1
[h=3]Internal GM Document Reveals a new DOHC Engine Called "LT5" for the "Y" Platform[/h] The 1990 - 1995 Corvette ZR-1 was the first Corvette to come from General Motors with an all aluminum "exotic" double overhead cam engine (LT5) that was designed by GM Powertrain and Lotus Cars of Hethel, England (owned by GM at the time) and manufactured in a clean room environment at Mercury Marine in Stillwater, Oklahoma (GM owned at the time).
We've all seen the
spy photos of the upcoming 2018 Corvette
that has been rumored to be called "ZR1" and powered by a new engine called the "LT5". That rumor may now be fact.
According to a recent poster on Reddit, apparently the fifth page of a recent GM service department document lists the internal codes that GM will use for its 2018 model year vehicles. On that page, is a table called "Passenger Car Engines for GMNA," and at the end of the table is the description of a new engine: ENGINE GAS CYL, 6.2L, SIDI, DOHC, VVT, ALUM, GM. The engine is listed for the Y-platform which is the Corvette platform. The internal name for that engine is "LT5".
It has been rumored that the 2019 mid-engine Corvette that's currently in development will also carry a DOHC motor of some kind. Whether or not this new LT5 will carry over into the mid-engine Corvette is anyone's guess.
For now, it's a pretty safe bet, we'll be seeing a high-revving, fuel efficient engine coming for the C7's Swan Song.