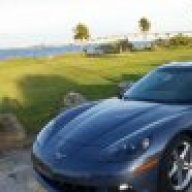 Joined

Jan 23, 2007
Messages

118
Location
Corvette

1971 Shark, 1985 C4, 2011 C6, 99 FRC. 66 Coupe
I know, I'm my own worst enemy. For every two things I fix, I probably break another.
I got lucky as my anti-freeze spillage was due to a heater hose and not the water pump. So everything is back together and it drives perfect, well almost. The only thing I notice isn't working now (besides the horn) is the fan doesn't come on. I replaced the thermastat with a 180 and bypassed the throttle body. I get home and the idle is about 6K in drive so I decide to do the idle adjustment. You know, the one with the volt meter. Well you know me and electric. I end up with the car idling at 8k in drive. So I disconnect the battery, hoping it will reset to factory preset or something.
Long story short, when restarted "Check engine light" is on. Idles too fast and light stays on. Help!
I'll recheck all the wires I messed with but how do you reset the CEL after you fix the problem without a scanner?
Thanks in advance.
Glide