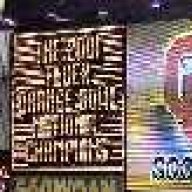 Joined

Apr 30, 2002
Messages

249
Location
Corvette

1977 Black L-82 4-speed
Hey all,

I got my headlights hooked back up tonight, yeah! After I confirmed that everything work I decided to unhook all the vacuum lines from the manifold, except for the brake booster. I had nothing connected to any manifold vacuum source and had the headlights in the open position.

Now, when I turned the headlights on the rpms dropped about 100. Any ideas why? Once again, I reiterate that I had the vacuum lines plugged and the manual override switch was open (i.e. headlights up).

I can't figure out why the rpms would drop when I turn on the lights.

Russ


Oh, by the way, when I turned on only the parking lights, no drop in rpm. Is there some other vacuum connection that I'm missing?