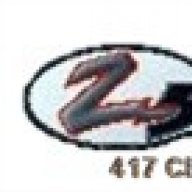 Joined

Jan 30, 2001
Messages

8,236
Location
Corvette

1987 Z51 Silver Coupe
...so I thought I'd share it here.
Just had my first experience with GY run flats. Driving up the mountain to the Big Bear Bash in So. Cal. last week-end (21-23 June), I was a little more than surprised to come upon a rock slide around one of the hair pin turns and with speed and traffic had to take a 12-15 inch boulder directly into the right front tire. The experience sounded like I likely had plastic and other parts all over the road.

Have not had it on the lift yet but no visible exterior damage to the body. However the run flat blew out the sidewall (cut??) with about a 10" gash clean through the tire. The car continued at my rather high rate of speed for a few moments with ablolutely no immediate indication of a blow out until I could hear all the DIC warnings. I was shocked to see the severe damage to the tire considering the continued acceptable handling. The hoops I jumped throufgh to get a new replacement up to Big Bear is another saga in itself. Mercer tire came through in the end after a bribe for his courier.

I drove the car 50-60 miles in this condition around Big Bear and the pressure sensor survived fine. I was amazed that the run flat was drivable with the severe sidewall damage. No wheel damage either.

I do not care for the lack of grip with these tires but am reluctant to switch to non-RF. I realize this was a very unlikely incident, but...

Don Kingery
Carlsbad, Ca.
'99 convt. #2400
I guess that says something for the runflats, eh?