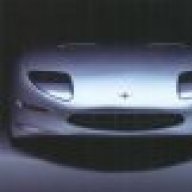 Joined

Aug 2, 2005
Messages

1,767
Location
By PETER PASSELL
Published: December 18, 1994

CAN a liberal arts graduate of Amherst College build a world-class sports car from scratch on a budget that wouldn't cover Porsche's telephone bill for a month?

Probably not, unless that liberal artist happens to be Reeves Callaway, a 47-year-old self-styled "tinkerer" who has long been known for producing hot-rods on a shoestring. "He's a specialist in horsepower," explains Bill Ruger Sr., the chief executive of the Sturm Ruger Firearms Company, who is also a Callaway customer. "If Callaway weren't independent, he could be a top researcher for one of the big auto makers."

But the past successes and apparently realistic ambitions of the man and his eponymous car company with just 35 employees also suggest some surprising things about manufacturing in general and the auto industry in particular. For while small shops have been modifying cars to exotic tastes for decades, the latest generation of computers and machine tools now gives nimble entrepreneurs the opportunity to mesh the organizational advantages of small size with advanced design and production techniques.

The new Callaway will compete head to head with the best from Ferrari and Porsche. And a new engine the company is building for a consortium of military contractors will be the first to use space-age alloys. "Large scale can be an albatross," notes David E. Davis, the editor of Automobile Magazine.

Mr. Callaway, the son of a textile industry executive, was car-crazy from an early age, souping up an Austin-Healy on his own in high school and restoring an old Ferrari as his senior project in fine arts at Amherst. After a few years on the professional racing circuit, "I decided I couldn't earn a living as a driver," remembers Mr. Callaway. So he persuaded BMW to let him attach a turbocharger to one of the company's crisply handling but underpowered compacts.

That modest project led to the creation of Callaway Turbosystems, which made a promotional splash adding turbo-thrust to Alfa Romeo coupes and eventually caught the eye of executives at Chevrolet. "Cars need a shot of publicity in the middle of the product cycle," allows Mr. Callaway.

In an arrangement without precedent for General Motors, Chevrolet sold and warrantied Callaway Twin Turbo Corvettes through its own dealer network. All told, 500 copies of the $60,000 car that Motor Trend Magazine called the "pacemaker for the heartbeat of America" were sold before Chevrolet retooled the Corvette engine in 1992.

NOW Callaway has moved on, reworking Chevrolet's mass-market Camaro into the 400-horsepower Callaway Super Natural C8 -- in Mr. Davis's opinion, "a wonderful example of where hot-rodding is going."

The C8, incidentally, improves the 0-60 miles-an-hour time of the already powerful stock Camaro from 6.3 seconds to 4.8. And while the $40,000 C8, along with a Corvette with the Super Natural engine, are likely to remain the financial mainstays of the company for some time, Mr. Callaway never pauses to smell the scorched rubber.

Under an agreement with Bill Ruger Sr. the company is transforming the most advanced mass production engine of the 1930's, the 150-horsepower, 8-cylinder Stutz DV32, into a fuel-injected, electronically controlled 300-horsepower behemoth. And with money from NASA and a group of private contractors, Callaway is designing a 1.5 liter V-8 engine roughly the size of a cinder block that will generate 200 horsepower. The idea, says Richard Delagi, a senior scientist at Texas Instruments, which is leading the effort, is to demonstrate the commercial potential of ultralight, ultrastrong materials -- everything from titanium aluminides to a composite of iron, chromium, aluminum and yttrium.

BUT Mr. Callaway's first love is racing. In 1989 he built the one-of-a-kind, 880-horsepower Sledgehammer, which set a closed-course speed record for a car that could be used for everyday driving -- a remarkable 254 miles an hour. That same year he built an engine for Aston-Martin that helped the British car manufacturer achieve a respectable 11th place finish in the Le Mans endurance race. And last summer he put his own V-8 in a modified Corvette, which performed well in a handful of endurance races in Europe and Japan.

A comparable 560-horsepower engine is currently being fitted to a freshly designed carbon-fiber body and chassis. Mr. Callaway plans to race what the company has dubbed the C7 during the 1995 season, and then sell a street-legal "grand touring" version in 1996 for $150,000.

That is a lot of money, even for a powerful, luxurious sports car, but a lot less than the price of the comparably styled and powered Ferraris, Lamborghinis and Bugattis already on the road. And with a horsepower-to-weight ratio that rivals motorcycles built for racing, it promises to be the highest performance car on earth that can meet American emissions requirements.

Reeves Callaway's relentless pursuit of speed is interesting in its own right. What makes it more interesting is that the enterprise is successful in a market cluttered with the products of huge corporations.

One explanation for the company's success is that small, highly motivated organizations have inherent advantages over big ones. Mass production auto makers spend much of their effort coordinating the activities of task forces, argues Derek Peacock, Callaway's engine development manager.

"YOU could just not get the quick reaction time from a Ford or a Porsche," agrees Mr. Delagi of Texas Instruments. And sometimes it shows in spectacular ways: the car that Callaway raced last summer went from conception to track in just three months.

But the David-Goliath analogy is, in part, misleading. The internal combustion engine is a mature technology, explains Mr. Callaway. "There are no breakthrough ideas left." Hence the big car makers devote most of their engineering budgets to finding least-cost solutions to well-understood problems. "Our job is the glory end," he says, where cost is a secondary consideration and the manufacturer is not constrained by the need to produce hundreds of reliable copies each day.

Another explanation, suggest Mr. Davis, is that American auto makers have created a pool of engine technology that is no longer fashionable, but can be relatively easily modified for whiz-bang performance. While Japanese and European engine makers are mostly heading toward small-displacement engines that can achieve enormous power only by turning over very rapidly, Callaway's new engines are variations of older American designs that can generate a lot of power at low R.P.M.'s because the cylinders are very large.

That makes them easier to build with standardized components and more reliable under the stress of racing. It also permits gut-wrenching acceleration from a standing start -- the special muscle-car feel that resonates in the hearts of American boys of all ages.

Yet another explanation is that advances in technology do not always favor those with the deepest pockets. While Nissan depends on supercomputers to design stiffer auto frames, high technology also makes it possible for very small scale producers like Callaway to achieve high standards at affordable cost.

OFF-THE-SHELF software permits Derek Peacock to simulate engine performance the way Boeing simulates the lift of a newly designed wing. Questions that used to take weeks or months to answer with a mock-up on a test bed can now be answered on a personal computer in a matter of seconds.

A pair of computer-controlled machine tools, small enough to fit in a pick-up truck, give Callaway the capacity to cut metal in an infinite variety of shapes, and to tolerances of ten-thousandth's of an inch. Hence, cast cylinder heads can be precision-modified, and custom-designed engine parts can be duplicated with great accuracy.

Modern engines all depend on computerized controls that could not possibly be made in the Callaway factory, which is little more than a well-equipped garage. But with the cooperation of other manufacturers existing digital engine controllers, which regulate everything from fuel injection to the cooling fan, can be reprogrammed to match the needs of high performance engines.

Indeed, the electronics revolution has dramatically simplified small-scale engine production by allowing microprocessors to do the work of exceptionally complicated and delicate mechanical systems. "We can do almost anything with engines," concludes Mr. Peacock.

Will "anything" include winning at Le Mans and then selling the whole car as the first American super-exotic car since the Duesenberg? Mr. Callaway makes no secret of his compulsion to make waves. "If I can't lead," he says, "I can certainly push."