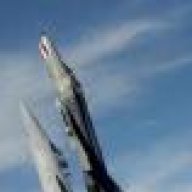 Joined

Mar 14, 2002
Messages

551
Location
Corvette

2016 triple black vert.
I'm way premature in thinking about it but at a recent club show someone mentioned that in 2 more years I could get my car judged at a NCRS event. I've got an 88 that is pretty much original. 42,8xx miles right now. I'm the 4th owner and have most of the paperwork that came with the car as well as information on the other three owners.

So I guess first off I'd have to say I've got a driver. It's got it's flaws, a few paint chips, drivers seat starting to wear, a little curb rash on one wheel, etc. It does have an aftermarket stereo and speakers (I like to play CDs instead of cassettes). I do have a source for an original stereo and speakers if needed but I'd put the CD player right back in. I did replace the stock mufflers a couple years ago with after market mufflers that look and sound like stock, just didn't get them from GM. So I guess that's two strikes against it. But I think it's pretty well unmolested based on a lot of other C4s I see.

But I'd like to have it judged just to say I did it. I'm definitely not going to be in the same league as the the lucky ones with pristine 67 big blocks. I've heard of a survivor class but couldn't find anything on NCRS's website.

So could somebody give me an insight as to what I might be able to do or expect. I certainly don't want to insult any NCRS folks by bringing them a car that doesn't have a chance of every getting an award.

Just dreaming. And Thanks.

Ron
"Baldie88"