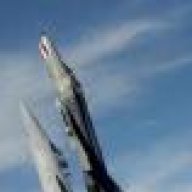 Joined

Mar 14, 2002
Messages

551
Location
Corvette

2016 triple black vert.
I bought my first Corvette, a red/red 1988 in Oct 2001. I joined CAC shortly. I learned a lot of things about my car and had many wonderful people help me with problems along the way. When I was working I had many "opportunities" to frequently check CAC to keep up with everyone and swap stories. I enjoyed many lively discussions over on the Edge.

Then I retired in Jan. 2015 and found I didn't have nearly the amount of free time I had when I was working. Honey-do's, grandkids and several organization have occupied my time so that I rarely get to visit.

Now, 17 years later I still have the 88 with only 67XXX miles and 95% original. But I always wanted a new or newer one. I drooled over all the C7s club members had. So after having several friends and family either die or have serious illnesses within the past few months I decided I had better do something now while I still can. So last week I bought a triple black 2016 convertible with only 2000 miles. It was the right car at the right time in my life. To say I am excited is an understatement. The C7 is truly amazing and I haven't stopped smiling since. I can't believe the technology and power difference between the two cars.

I hope to learn all kinds of things about my new car from all the helpful members here. I'm still struggling to get the memory seats where I want them and a few minor settings I'm working on but I'm ready to learn more about it's features and capabilities.

Thanks for still having me around and I hope to be here more in the future.

Ron
still "Baldie88"