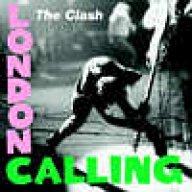 Joined

Feb 26, 2001
Messages

183
Location
Corvette

Sold my '89 Triple Black Convertible - 3/08
The previous owner of my '89 roadster didnt' take very good care of the wheels. As a result, they don't look so hot. I recently found someone who was looking to sell a set of '89 wheels in very good condition (they only have a few thousand miles on them). Anyways... I'm thinking of buying these wheels for $600.00 and looking into sending them somewhere as a core deposit and getting some chromed '89 wheels for the exchange plus some cash.

My question: Does anyone have any experience in buying/exchanging chrome wheels from any of the popular companies such as Corvette Central, Corvette Mike's, etc.? I'm just looking for any advice that you can give me. (I also noticed that some companies only warranty the chrome '88/'89 wheels for 1 year as opposed to the 3 or 5 year warranty they give wheels of other years. What gives?

Thanks for any help you all can offer...

-J.