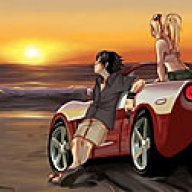 Site Administrator
Staff member
Administrator
Joined

Sep 16, 2000
Messages

13,888
Location
Corvette

1990 Corvette ZR-1
Earlier today, Corvette Racing's Antonio Garcia and Jordan Taylor held a zoom meeting with members of the media to share their thoughts about clinching the GT Le Mans (GTLM) Drivers title in the IMSA WeatherTech SportsCar Championship.
Below is the transcript from that meeting:
ANTONIO GARCIA, NO. 3 MOBIL 1/SiriusXM CHEVROLET CORVETTE C8.R
ON WINNING THE GTLM TITLE:​
"It wasn't very easy. First of all, we started with the toughest race of the year in the Rolex 24 At Daytona. We obviously didn't run a perfect race and didn't win it. We came out with fourth place, which was good points for the C8.R in its first race. After that was when the COVID situation hit, right before Sebring. Up to that point, we had tested at Sebring in February in order to improve our car from Daytona. When the lockdown happened, we still improved a lot and didn't lose any time waiting for the next race. We as a team kept preparing our cars and developing new things that needed to be done. All the work that the mechanics, the engineers and everyone did worked out because the first race after lockdown, we started winning. I don't know if it helped us not running a normal season – the Sebring 12 Hours, Long Beach and so on. Maybe in a normal situation we wouldn't have had the same amount of time to prep the cars toward the rest of the season. It's been a very difficult and unique season. After the restart, the team didn't have any time to really do anything else; we went race to race and couldn't develop anything else… just some simulator work. Corvette Racing did an outstanding job at that. We kept the momentum going. I don't know if the other manufacturers had time to react, but for us it has been close to a perfect season. Winning five races already with one to go is very, very remarkable – probably my best ever season. Let's see where we end up, but hopefully we can win one more at Sebring."
DOES CLINCHING THE CHAMPIONSHIP CHANGE THE OUTLOOK FOR SEBRING:​
"We knew we had locked down the championship after Petit Le Mans. But Jordan and I were very careful with that because we knew all we had to do was start the last two races. Before this year, it would have been a no-brainer and easy to do. But in this COVID period, it's risky to think that. You can get unlucky, become sick and then you're not able to compete. I was very, very stressed about that. These are the new things you need to consider. But now it's a relief that we are champions. When we hit the track at Sebring, that will be out of our heads because the championship is locked up. So I'm glad the championship is decided before Sebring.
"Knowing that we only needed to start the race, maybe the approach to Sebring would have been different. But now that we are champions, we can go back to a normal Sebring mindset. It's usually the second race of the year, and no one would think about the championship that early. So we are back to that normal preparation. This race is later in the year, so the night period will be longer and temperatures are going to be lower. Those will be things we need to react to. Considering most of this year has been that way, it's back to a normal race mindset and less question marks as we go into the race."
COMPARING THE CORVETTE C8.R VS. THE PREVIOUS C7.R, AND AT WHAT POINT WAS A CHAMPIONSHIP POSSIBLE?​
"I probably thought about it at the Rolex 24. In every single aspect, this car is better than the C7.R. That car was very old and we couldn't really develop anything new. So while we saw the newer competition get better and better, we were kind of stuck. At the Rolex, I saw the potential of the C8.R and knew that once we fixed some issues from that race, the car would be very strong. Right after the lockdown, the step forward at Daytona and Sebring was huge – on tire degradation and the way the car reacts to every single thing we do. It's better everywhere. We are still kind of early with this car, so we need to run every single racetrack so when we come back next year we can improve on what we have done this year. Obviously the starting point we had with the C8.R was already a big step forward."
ON PERSONNEL CHANGES WITHIN THE TEAM:​
"It was very different. After the lockdown, the 3 car side went upside-down on many team members. Our regular engineer Kyle (Millay) moved to a different position (chief engineer). Our new race engineer John (Lankes) stepped in, so there was a shift on the engineering side. It was the same on the car side where Dan Binks wasn't there but we had Dave (Marin) come over from the 4 car as our car chief. There weren't new members because they were already on the team, but there were a lot of people reassigned within the team as part of the preparation done during the lockdown. Initially it was very hard because the combination we previously had on the 3 car between Kyle and I was very strong. The work system was way easier because he knew me and I knew him. So we had to develop new relationships between engineers and us as drivers, and it was the same with the mechanics. As everyone saw, we seem to work really, really well. Race by race, we kept improving. There were little things we needed to address, and so far it's all been very good. So the 3 car was completely new with Jordan joining but also a big shift in personnel and in a good direction. I'm very happy and grateful for these changes. Now we see the end result."
JORDAN TAYLOR, NO. 3 MOBIL 1/SiriusXM CHEVROLET CORVETTE C8.R
ON THE MOVE FROM PROTOTYPES TO GTLM AND WINNING A CHAMPIONSHIP IN THE FIRST YEAR:​
"It means a lot. When I made the move from GT to prototype in 2013, I was disappointed to move away from GT racing and not win a championship. We finished second in 2011 in the GRAND-AM GT points and one point off a championship. I always loved GT racing, so it was a missing point in my career on the championship side of things. It definitely was on my radar to get back to GT racing, and having the relationship with Corvette Racing all those years as a third driver… to have that come full-circle and be a full-time driver was a huge honor to get that ask last year. Coming in with a new car in the C8.R, there were a lot of question marks and it was a big unknown jumping in. Having seen what Corvette Racing has done in the past with C6.R, C7.R and now C8.R, they always come out strong. This is the most unique car where a lot of it was designed in the simulation process on computers, proven in the Chevrolet simulator and developed that way before it hit the track. A fourth-place at Daytona may not have looked fantastic, but for a brand new car to come out and be that strong and competitive out of the box was huge. It gave a lot of people some confidence heading into the rest of the year. The pandemic shutdown gave us extra time to do our homework and some extra time for the crew to work on the car when they were allowed to, and for us as drivers to do more time in the simulator to develop it. That time and the preparation from all the guys really is what made our year so successful with the limited track time we had. Big thanks to everyone. Obviously it was great to drive with Antonio all year. He's someone I've always wanted to be with for a full season and learn from. I definitely learned a lot, and thankfully everything worked out. Definitely, the Sebring 12 Hours is still high on the list for us to try and win."
WOULD THE OUTCOME HAVE BEEN THE SAME WITHOUT THE COVID SHUTDOWN:​
"It's hard to say. The shutdown definitely didn't hurt us in having that extra time, plus going back to Daytona after having a 24-hour race there. We did a two-day test at Sebring right after the Rolex 24, so I think we would have been ready for the 12 Hours but it still would have been an unknown. When we did go there for the sprint race, we were competitive. It's hard to say what in the season would have been different having tracks like Watkins Glen and (Canadian Tire Motorsport Park) on the calendar, which we missed out on plus Long Beach. Those were tracks the C8.R hadn't been to, but looking at how we ran at Charlotte and some places we didn't expect to go to and how strong we were, I'd like to say we would have had a similar outcome. But I'm glad things have gone the way they have."
WHO TO PULL FOR IN THE PROTOTYPE CHAMPIONSHIP: BROTHER OR DAD:​
"I'd better be careful what I say! I haven't finished the past two races so I was able to watch both finishes. Watching our car is stressful, and watching them is stressful. It's not really fun watching them race, especially going to Sebring where they are separated by a couple of points. It'll be good and it's be great for the fans. If I were watching as a fan, this is exactly what I'd want. You want the championship to come down to the wire. It should be a good fight. They're both strong at Sebring. We (Wayne Taylor Racing) won there in 2017, and the Penske cars are always strong there. It will be a good fight. I don't think I could pick one over the other, otherwise I'll get in pretty big trouble, especially that it's my brother in an Acura and my dad with a Cadillac! So maybe I'll be politically correct and pull for the Cadillac."
Source:
Corvette Racing