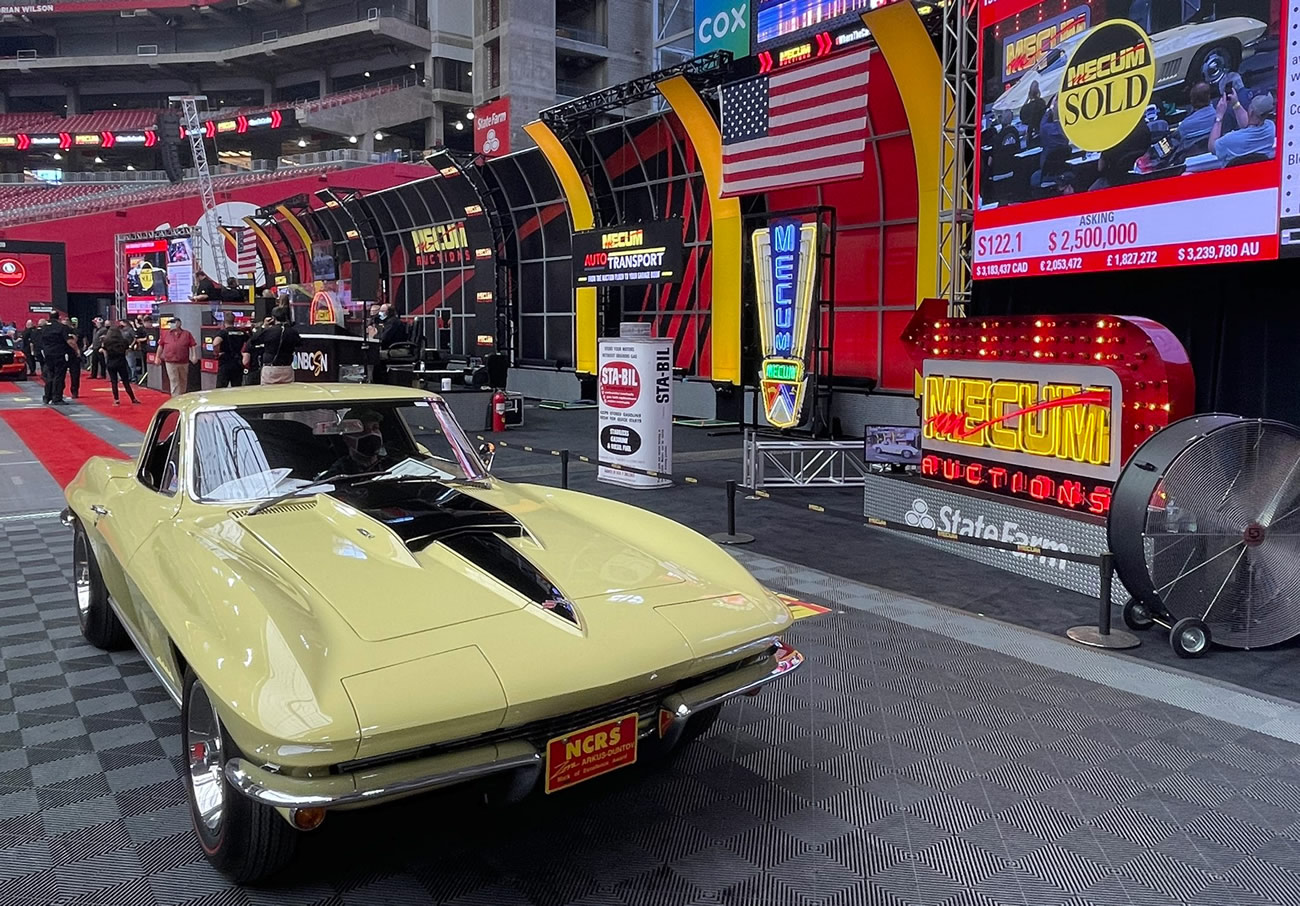 The only Sunfire Yellow 1967 L88 Corvette known to exist sells at Mecum's Glendale auction at an astounding $2.45 million​
Last night, the hammer fell at $2.45 million for Corvette Mike's impressive 1967
L88 Corvette
as it crossed the block at Mecum's Glendale 2021 auction.
While only 20 L88 Corvettes were built in 1967, this one is the absolute cream of the crop with its impressive number of awards and documentation to back up its pedigree. To add to its exclusivity, it's the only Duntov and Triple Diamond-awarded 1967 Corvette L88 still equipped with its original engine.
Full Story:​
The only Sunflower Yellow 1967 L88 Corvette known to exist sells at Mecum's Glendale auction at an astounding $2.45 million.
www.corvetteactioncenter.com