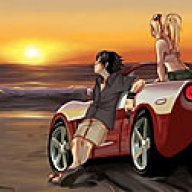 Site Administrator
Staff member
Administrator
Joined

Sep 16, 2000
Messages

13,898
Location
Corvette

1990 Corvette ZR-1
Over the decades, several special, high performance Corvettes have been built by Chevrolet, but none of them have the beast-like status of the L88 Corvette.
The legendary L88 Corvette was the brain-child of
Zora Arkus-Duntov
, the father of the Corvette and was specifically built for racing in mind. He wanted to build a high performance Corvette that would put the fear of death into Enzo Ferrari and Carroll Shelby.
Starting in 1967, the L88 Corvette was powered by a highly modified version of Chevrolet's 427 big block engine that produced between 540 and 580 gross horsepower. At the time, the bean counters at GM were discouraging competitive automotive racing. As a result, the L88 was developed in a kind of skunk-works environment and was advertised to the public as only having 435 horsepower to appease the insurance companies, and dissuade the general public from buying the car.
Between 1967 and 1969,
only 216 were built
. Many of them went on to land in racers' hands and were successfully campaigned in competitive racing around the world. Others were purchased by private owners who knew this was an exceptionally rare type of Corvette and because of their racing nature and lack of casual road-side manners, were rarely ever driven.
These two 1969 L88 Corvettes are a perfect example of that.
Full Story on the Corvette Action Center's Home Page >>>