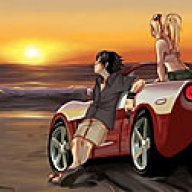 Site Administrator
Staff member
Administrator
Joined

Sep 16, 2000
Messages

13,593
Location
Corvette

1990 Corvette ZR-1
Bose Introduces Two New Sound Systems for the 2014 Chevrolet Corvette Stingray
BusinessWire · Aug. 12, 2013
Today, Bose announces two new sound systems for the 2014 Chevrolet Corvette Stingray coupe and convertible: an optional 10-speaker Bose® Centerpoint® surround sound system and a standard nine-speaker Bose sound system. This marks the first time in the 30-year relationship between Bose and Corvette that multiple Bose systems are available in the iconic American sports car.
The 10-speaker Bose Centerpoint surround sound system is available in the all-new 2014 Chevrolet Corvette Stingray. (Photo: Business Wire)
Bose Centerpoint Surround Sound System
Custom-engineered for the Corvette Stingray's fully redesigned interior, the Bose Centerpoint surround system is equipped with advanced features that provide a powerful listening experience for drivers and passengers. Through proprietary digital signal processing and lightweight, highly efficient components, Bose engineers developed a sound system that reaches live rock-concert-level volume without audible distortion.
Next-generation Bose AudioPilot® noise compensation technology helps maintain the sound system's performance under a variety of driving conditions that can impact the audio experience, from the roar of the Corvette's engine to the din of the outside world when the top is down on the convertible model. AudioPilot 2.0 uses a strategically placed microphone in the cabin that continuously monitors background noise, while a sophisticated Bose® algorithm analyzes the music signal and adjusts it to reduce the effects of ambient sound. This technology operates automatically, enabling drivers to focus more on what's coming down the road and less on audio controls.
The Centerpoint® surround sound system also provides user options to customize the listening experience with the touch of a button. In the audio system settings, users can select stereo mode to balance the sound for both of the vehicle's seats, driver mode for an optimized experience behind the wheel, or Centerpoint surround mode for fully immersive sound throughout the cabin.
In surround mode, Bose Centerpoint 2.0 signal processing circuitry uses an enhanced algorithm to analyze the stereo signal and convert it into multiple channels. Whether delivered by satellite radio, CD or MP3 file, music is reproduced with greater precision, and every voice and instrument is more distinct, as if positioned on a concert stage.
Unique System Layout for an All-New Interior
The seventh-generation Corvette's overhauled interior, featuring a jet-inspired cockpit, presented unique challenges for designing the sound system. Physical obstacles and space limitations in the cabin drove Bose and Chevrolet to collaborate from the earliest stages of vehicle development to identify ideal speaker placement that wouldn't compromise system performance.
In both the Centerpoint surround and stereo sound systems, a 3.25-inch mid/high-range neodymium Twiddler® speaker is built into each door. But unlike traditional sound system layouts, in which speakers are positioned in the same spot on both sides of the vehicle, the Twiddler speakers in the Corvette are in different locations, requiring Bose® tuning expertise to ensure accurate and balanced sound reproduction.
Adding depth to mid- and high-range frequencies, another 3.25-inch neodymium Twiddler® speaker is located in the center of the instrument panel. And behind the seats, a 5.25-inch neodymium full-range speaker is placed in each rear side panel. In addition, 1-inch tweeters -- one in each corner of the instrument panel -- are angled toward the driver and passenger seat for improved high-frequency performance.
Bass is delivered by a pair of 10-inch Nd® woofers, one in each door. An additional 8-inch Nd woofer is included with the Bose Centerpoint® surround system option, enclosed in a 14-liter bassbox located in the trunk.
Bose and Corvette: Three Decades of Collaboration
Bose sound systems have been available in every Corvette since the 1984 model -- the first sports car to offer a Bose system. Over the past 30 years, numerous Bose automotive innovations have been featured, including the debut of the Bose Nd woofer in the 1997 Corvette. The relationship with Corvette is part of a broader collaboration between Bose and General Motors that has continued uninterrupted over three decades.
About Bose Automotive Systems
In the early 1980s, Bose engineers created the world's first factory-installed premium sound systems for General Motors luxury automobiles. Unlike conventional or aftermarket automotive systems, these Bose systems were specifically designed and tuned for the particular model in which they were installed, and helped transform the automobile from a hostile listening environment into a haven for music enjoyment.
Since then, Bose has developed proprietary speaker designs, advanced amplification and signal processing technologies, exclusiveanalysis and design tools, and technology for managing engine and powertrain sounds inside vehicles, all based on a heritage of research and engineering. And in 2013, Bose celebrates an important milestone as the only audio company to deliver 30 years of continuous innovation for auto manufacturers worldwide.
Today, Bose® automotive sound systems are recognized globally as the industry benchmark for performance and customer satisfaction.
More information about Bose automotive sound systems can be found at Bose.com/auto.
About Bose Corporation
Bose Corporation was founded in 1964 by Dr. Amar G. Bose, then a professor of electrical engineering at the Massachusetts Institute of Technology. Today, the company is driven by its founding principles, investing in long-term research with one fundamental goal: to develop new technologies with real customer benefits. Bose® innovations have spanned decades and industries, creating and transforming categories in audio and beyond. Bose products for the home, in the car, on the go and in public spaces have become iconic. From the company's home entertainment systems and Wave® music systems, to noise-cancelling and audio headphones, digital music systems, Bluetooth® speakers and professional solutions, Bose has changed the way people listen to music.
Bose Corporation is privately held. The company's spirit of invention, passion for excellence, and commitment to extraordinary customer experiences can be found around the world -- everywhere Bose does business.
The Bluetooth® word mark is a registered trademark owned by Bluetooth SIG, Inc. and any use of such mark by Bose Corporation is under license.