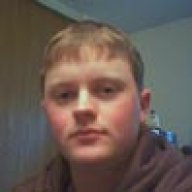 Joined

Dec 16, 2000
Messages

109
Location
Corvette

Not Any More :( - '92 Typhoon #2482
just a small question about my bumpers...
I have a St. Louis '81, with urethane bumpers, and although they are white like my car, they just don't quite match. From a distance, they look fine, but up close, you can definately see a difference. The bumpers are very flat-colored compared to the shine of the car itself. If I have them repainted, will they still look different because they aren't fiberglass like the car itself? Just curious...Also, are most St. Louis cars the same way? I'd like to repaint the entire car, but one in college can only afford so much.
Thanks for any input...I'm now addicted to this forum...It's great!!!