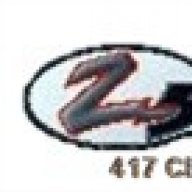 Joined

Jan 30, 2001
Messages

8,236
Location
Corvette

1987 Z51 Silver Coupe
I don't even know how to phrase this...
As some of you are aware, I've been experiencing (battling) electrical gremlins for some time now: :eyerole
I have an intermittent no-start condition. ad
The overdrive sometime works, sometimes doesn't. Today it worked again as I drove to Burbank to Guldstrand's shop! :confused
My backup lights quit working about six months ago.
After I had to "Bubba" the wires into the distributor, I'm sure there are more pigtails/wiring that are dried, cracked and/or broken.
As well as the wiring being old and deteriorating, the vacuum lines are probably in no better shape; I am aware of a few small cracks already.
My question I guess is: what is involved, and how involved should I get with replacing the wiring (how far should I go)? There are individual front and a rear harnesses, correct?
Thanks.