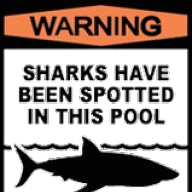 Well-known member
Administrator
Joined

Feb 25, 2002
Messages

4,302
Location
Corvette

ZZ4, 700R4, Steeroids rack & pinion, VB&P Brakes
"Going to California with an achin' in my caaaarb" -- Led Zeppelin

So it's apparent from some of the threads that you folks in CA get the royal screwing when it comes to modding your cars.

So what happens if I want to move out to CA with my modified '80? Do I get to take part in the Golden State's Golden Screw? Do they make me trash my car or what?

How do the laws there work. How does it break down by years? Then, it seems to add salt in your wounds, they want to muffle your cars now??? No more than 95db? And it won't apply to motorcycles???