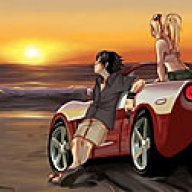 Site Administrator
Staff member
Administrator
Joined

Sep 16, 2000
Messages

13,780
Location
Corvette

1990 Corvette ZR-1
Carlisle Events Holiday Sale Returns with Savings and More
Give the Gift of Access to a 2017 Car Show Starting November 25, 2016
Carlisle, PA –
Car show season at Carlisle is an annually celebrated event akin to the opening day of baseball season, the leaves falling each October, fireworks in July or snow at Christmas. Over a half a million guests converge on America's Automotive Hometown to buy, sell and trade all things automotive, see decades of classic cars or trucks on display, connect with old friends or make new ones. Best of all, of the people who come to Carlisle from around the world, not many of them are paying full price to attend. Why? The annual
Carlisle Events Holiday Sale
is why.
This year the sale returns and
kicks off on Black Friday, November 25
; running through New Year's Eve, December 31. For more than one month, fans of Carlisle Events and the 11 events produced by the company (plus four auctions backed by Carlisle Auctions) can secure all types of access at a 20% discount. This 20% discount includes season passes, weekend passes, single day tickets and showfield registration; again all at a 20% discount. Passes of all types, including the ability to capitalize on this sale are available via the web at
www.CarlisleEvents.com
, so act now!
Why pay full price
for access to some of the most historically significant automotive family fun on the planet when the holiday sale is specifically designed for that to never happen. Every 20% discount is applied at check out and multiple passes or tickets can be purchased in a single shopping session. Give the gift of Carlisle Events for Christmas, Chanukah, Valentines, a birthday gift, etc. and do it starting November 25. Again,
online sales
are an option for you 24/7 at
www.CarlisleEvents.com
. Passes and discounts are value priced for all Carlisle Events/Carlisle Auctions happenings, including the season opening show in Allentown, the two events in Lakeland, Florida or any of the events at the Carlisle PA Fairgrounds.
With 11 annual events (plus four auctions), a season pass is the best way to experience all that Carlisle Events has to offer. The on-sale price for this pass will be $63.95, a 20% savings off the already low rate of $79.95. The season pass is THE gift that keeps giving all year long, so whether it be for one of Carlisle Events loyal guests or a gift for a Carlisle first-timer, this is a deal not to be missed.
In addition to a 20% limited time savings for season passes, showfield/fun field registrations are also available. Right now, passes are available at a 10% savings through about one month prior to an event via Gate-N-Go; however, for a limited time, passes will see an additional 10% discount, providing for a total of 20% in savings through the end of this
Holiday Sale
. Weekend and single day passes are also discounted, so act today and
order your passes online
.
Overall, taking advantage of the 2016 Carlisle Events Holiday Sale is a tremendous way to save time and money prior to the upcoming event season. Anyone interested in grabbing a discounted pass in time to stuff into a Christmas stocking may call 717-243-7855 through 5 p.m. on December 23. Otherwise, with the business office closed December 26 through January 2, enthusiasts may purchase passes online at
www.CarlisleEvents.com
. The Carlisle Events office re-opens at 8 a.m. on January 3, 2017. At this point, any orders placed during the offer will be mailed.
# # #
​
Carlisle Events is a partner or producer of 11 annual collector car and truck events. Events are held at the Carlisle PA Fairgrounds (Carlisle, PA), Allentown Fairgrounds (Allentown, PA) and the SUN 'n FUN Campus (Lakeland, FL). The season schedule includes five automotive swap meets of varying size, four auctions, as well as individual specialty shows featuring Corvettes, Fords, GMs, Chryslers, trucks, imports, tuners and performance sport compacts. Founded in 1974 by friends Bill Miller and Chip Miller, events hosted at Carlisle attract more than a half a million enthusiasts annually from all corners of the globe. More information is available via
www.CarlisleEvents.com
or
www.CarlisleAuctions.com
.
# # #
​