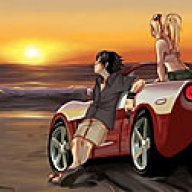 Site Administrator
Staff member
Administrator
Joined

Sep 16, 2000
Messages

13,790
Location
Corvette

1990 Corvette ZR-1
From AutoWeek.com:

(09:20 April 17, 2002)
Chevrolet says next-generation Corvette now targeted for spring '04 debut

They're not calling it a "delay," but more a "correction" of earlier information as to when the next-generation Chevrolet Corvette will make its official debut. Originally targeted for a late fall 2003 introduction as a 2004 model, the C6 is now set to arrive by late spring 2004, Corvette brand manager Rick Baldick said at the recent unveiling of the Indianapolis 500 Corvette pace car. No one's saying whether it will be called a 2004 or a 2005 model.

Chevy says the new date doesn't constitute a delay for the C6 due to the arrival of product czar Bob Lutz or because of production needs for the Corvette-based Cadillac XLR roadster, slated to roll off an adjacent Bowling Green assembly line six months ahead of the C6. It's just a firmer date now that the C6 is closer to reality, Chevy says.