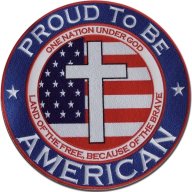 Joined

May 29, 2002
Messages

8,669
Location
Corvette

2012 4LT GS Roadster
2007 Chevrolet Trax concept is one of three subcompact vehicles
designed to compete with BMW's Mini.
​
Public response will determine if concept vehicles go into production
Scott Burgess / The Detroit News
Chevrolet will let America decide whether it should hang its iconic bow tie on a U.S. minicar.
Chevy will use its introduction of three concept minicars -- vehicles smaller than subcompacts such as the Chevrolet Aveo or Honda Fit -- to gauge consumer reaction to the urban racers.
Designers at GM's studio in Inchon, South Korea, created the Chevy Trax, as well as two other minicars that will be showcased next Wednesday at the New York International Auto Show.
The four-door Trax is powered by a 1-liter engine. The flat-faced, burnt-orange concept includes a roof rack, sweeping headlights and small engine vents on its flared fenders.
The Trax resembles a muscular and boxy Mini, the BMW small car that's found a cult-like following.
Additional details on the three vehicles will be revealed the day of the New York event.
Also that day, Chevrolet will open voting on the Web site www.vote4chevrolet.com, asking people to pick their favorite of the three concepts.
Chevy will use the results to gauge whether to bring a production version to America.
Industry analysts see potential for carmakers to expand into the extra-small car market, especially if gasoline prices continue to rise.
"Pretty much everyone is looking at entry-level cars nowadays," said Stephanie Brinley of Southfield-based AutoPacific Group, an automotive consulting firm.
The subcompact market has only a handful of choices for consumers, said Jesse Toprak, a senior analyst with Edmunds.com, an automotive resource tailored for consumers.
"It's a small market, but one of the fastest-growing markets," Toprak said.
Minicars are "becoming fashionable," she said. "There is a potential, especially in the big cities on the East and West coasts, to sell minis."
Minicars offer excellent gas mileage and are easy to maneuver and park in cities, Toprak said. They will attract more customers if the price point can remain under $10,000, she added.
"People will be surprised with all of the options and amenities that can come with a minicar," Toprak said. "There's a lot of car you can get for not a whole lot."
All three concept vehicles are built on GM's global mini architecture.
Article